Governor Appoints Four New Members to University of South Alabama Board of Trustees; Two Trustees Reappointed
---
Posted on May 21, 2014
Bob Lowry
---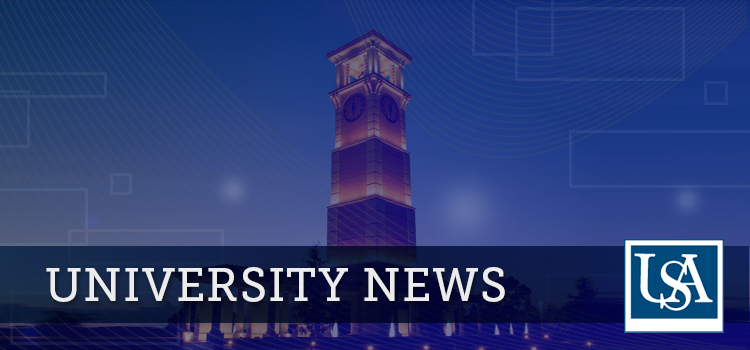 ---
Gov. Robert Bentley has appointed four new members to the University of South Alabama Board of Trustees. In addition, two trustees were reappointed.

The governor's new appointments are Chandra Brown Stewart of Mobile, executive director of Lifelines Counseling Services; Robert "Ron" D. Jenkins III of Tucson, Ariz., business development director in the Advanced Missile Systems product line for littoral combat ship systems at Raytheon Missile Systems; William S. "Sandy" Stimpson of Mobile, mayor of the city of Mobile; and Michael P. Windom of Mobile, owner of Windom Law, LLC, a civil trial practice firm.

Reappointed to the Board by Gov. Bentley were Bryant Mixon of Geneva, Ala., retired sheriff of Dale County, Ala. and Kenneth O. Simon of Birmingham, attorney and partner with Christian & Small, LLP.

The new trustees succeed J. Cecil Gardner of Mobile, attorney and managing partner of The Gardner Firm; Samuel L. Jones of Mobile, who recently served eight years as mayor of Mobile; Christie D. Miree of Atlanta, Ga., manager of transmission project management for Georgia Power Company; and the late Larry D. Striplin of Birmingham, retired businessman. Gardner, Jones and Miree had served on the Board since 2001. Striplin was a 1998 appointee who passed away in 2012.

"I want to thank Gov. Bentley for making these appointments. Each trustee brings a wealth of life, education and business experiences that will greatly benefit the University," said University of South Alabama President Dr. Tony G. Waldrop.

"We also owe a huge debt of gratitude to our departing trustees, who volunteered to stay on the Board beyond the end of their terms until the conclusion of the presidential search, led USA through a period of unparalleled growth, and safely steered the University through some challenging times," Waldrop said.

Here is more information about the appointed and reappointed trustees: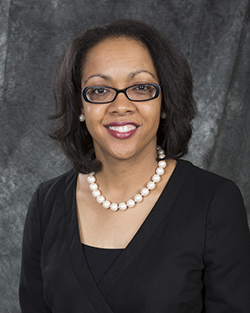 Chandra Brown Stewart is a 1991 graduate of McGill-Toolen High School in Mobile. She has a bachelor's degree in Psychology/Pre-Med from Xavier University in New Orleans and a master's degree in Community Counseling from the University of South Alabama.

In 1999, she was named executive director of Contact Mobile, Inc., a position she held until it merged in 2002 with the Family Counseling Center to form Lifelines-Family Counseling Center of Mobile, where she was appointed Division Manager. In 2005, she was promoted to Executive Director, the position she currently holds.

Brown Stewart is a member of the Leadership Mobile Class of 2001; a past board member of Victory Health Partners, the Mobile Civic Center Advisory Board, Prevent Child Abuse Alabama Board, Mobile United and the Friends of the African-American Heritage Trail; and a general member of Alpha Kappa Alpha Sorority, Inc.

In 2010, Mobile Bay Monthly named Brown Stewart one of their "40 Under 40 - Mobile's Best and Brightest." She received the Women of Achievement Rising Star Award from the YWCA and the Community Awareness Award from the Mobile Press Club. In 2002, she was a torch bearer for the Winter Olympics. She joined the Junior League of Mobile in 2001 and is currently the organization's president.

Brown Stewart is married to Leonard Stewart Jr. They are members of St. Mary Parish, where she served on the parish council in 2011 and was lector from 2007-2011.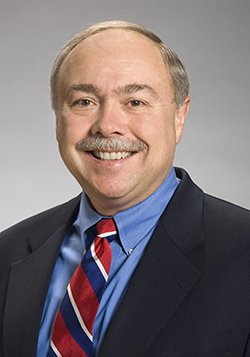 Robert "Ron" D. Jenkins III, a native of Mobile, holds a bachelor's degree from the University of South Alabama and a master's degree in National Security Affairs/Naval Technical Intelligence from the Naval Postgraduate School. He is a distinguished graduate of both the Naval War College and the Armed Forces Staff College. Jenkins is a proven specialist in strategic planning, technical intelligence, electronic warfare and air defense.

Jenkins joined Raytheon Missile Systems in 2006. In his previous Raytheon position, he was the director of business development for the Naval and Area Mission Defense product line. The NAMD product line portfolio includes the Rolling Airframe Missile (RAM) and Launching System, Phalanx™, Land-Based Phalanx Weapon System, SeaRAM™, SeaSparrow, Evolved SeaSparrow (ESSM™), Ground Based Air Defense (GBAD) and Strategic Infrastructure Protection (SIP).

He was also director of the CVN 21 (21st Century Aircraft Carrier) program for Raytheon Integrated Systems Defense Systems. Jenkins led the winning CVN team, resulting in a $900 million mission systems integration contract for Raytheon.

Jenkins was a career surface warfare officer in the U.S. Navy, rising to the rank of Captain. He commanded the USS McInerney (FFG-8) during Operations Desert Storm/Desert Shield and the Aegis Cruiser USS Philippine Sea (CG-58) where he led combat strike operations during Operation Allied Force and NATO Operation Sharp Guard.

In 2007, Jenkins received the University's Distinguished Alumni Award. He currently is on the board of directors of the USA National Alumni Association and is a trustee for the U.S. Naval War College Foundation.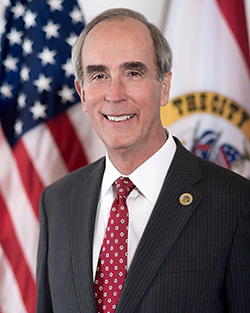 William S. "Sandy" Stimpson is serving his first term as mayor of the City of Mobile. Stimpson graduated in 1975 from the University of Alabama with a bachelor's degree in civil engineering. Upon graduating, Stimpson began a 38-year-plus commitment to Gulf Lumber Company and its successor, Scotch & Gulf Lumber, working his way up through virtually every job in the family business.

As mayor, Stimpson has announced the goal of Mobile becoming the safest, most business and family friendly city in America by 2020. During his short time in office, he has addressed issues such as stormwater management, downtown revitalization and fiscal responsibility. Stimpson has served on the boards of UMS-Wright Preparatory School and Prichard Preparatory School, and is a member of the University of Alabama's President's Cabinet.

Stimpson has been on the boards of the Boys and Girls Club, the Mobile Area Chamber of Commerce, where he served as chair in 2009; and the Business Council of Alabama, where he served as chair in 2010. He is active with the Coastal Alabama Partnership, where he serves as co-chair.

Sandy and Jean Stimpson have four grown, married children and nine grandchildren. A volunteer with Outback Ministries, he is an active member of Ashland Place United Methodist Church.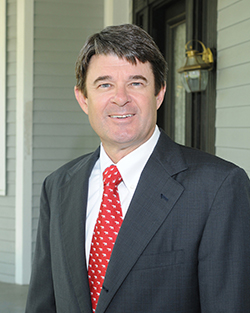 Michael P. Windom is a 1983 magna cum laude graduate of the University of South Alabama with a bachelor's degree in finance, and a 1986 graduate of the University of Alabama School of Law. Prior to enrolling at USA, Windom served in the United States Army, Infantry from 1975-1979.

Windom's legal career began as associate attorney for insurance defense firm Brown, Hudgens, Richardson, PC, of Mobile. He later became a partner in the firm of Windom and Tobias, LLC, focusing on civil litigation practice. In 2011, he started Windom Law, LLC, a civil trial practice firm.

Windom has been Special District Judge for Mobile County since 1996 and is a member of the Alabama State Bar, and The Florida Bar. He previously served as treasurer of the Mobile Bar Association.

Windom served on the USA National Alumni Association board of directors from 1999-2006, and was association president in 2004-2005. He has been a board member of the Alabama School of Mathematics and Science Foundation since 2004, and was board chairman from 2009-2012.

Windom was also on the board of directors of L'Arche Mobile from 2005-2011. He has two children and three grandchildren.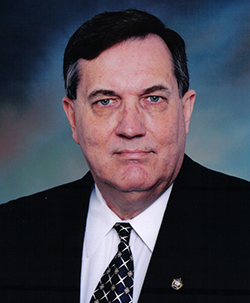 Bryant Mixon, a native of Ozark, Ala., was first appointed to the USA Board of Trustees in 2001. He is a graduate of Carroll High School in Ozark, and received a bachelor's degree in criminal justice from Auburn University and a master's degree in criminal justice from Troy University. He was chosen president of his class at the Montgomery Police Academy and he also completed the FBI National Academy.

Mixon, who devoted 31 years to law enforcement, served Dale County, Ala., as sheriff from 1983 until his retirement in 2007. He served six terms as sheriff, running unopposed on four occasions. During his career, he was the first sheriff from Dale County to be chosen to serve on the board of the National Sheriffs Association. Mixon was also selected by the national sheriffs to serve on the NSA executive committee.

Under Mixon's leadership, Dale County became the second county in the state to implement a non-smoking jail system. It was also on the forefront with a regional computer center that easily linked the county to state and national agencies as well as kept the county abreast of crime trends and developmental patterns. The national Project Lifesaver program was also implemented, which continues to assist with search and rescue capabilities for people with Alzheimer's, autism and other related conditions.

In a gesture that perhaps was the greatest honor for his service as Dale County sheriff, the county commission renamed the Dale County Jail, the Bryant Mixon Building.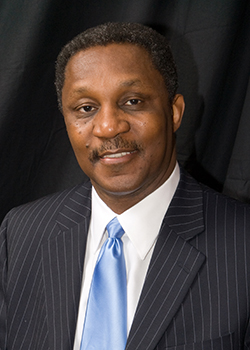 Kenneth O. Simon, who was first appointed to the Board in 2009 to fill an unexpired term, is the vice-chair of the USA Board of Trustees. A native of Mobile, Simon received his bachelor's degree in history and political science from USA in 1976.

He practiced law in Mobile for several years and, in Washington, D.C., was a White House Fellow and served as a special assistant to Attorney General William French Smith. He also served as an assistant director of the U.S. Securities and Exchange Commission's Enforcement Division. He later served as a Circuit Judge in Jefferson County, Ala., and currently is a partner in the Birmingham law firm Christian & Small LLP.

Simon received his law degree from the University of Alabama in 1979, where he was a member of the Moot Court national team and the Bench & Bar Legal Honorary Society. At USA, Simon was very active as an undergraduate, serving as Student Government Association president – the first African-American elected to that position - and on the varsity debate team.

He received the Howard F. Mahan Award as USA's outstanding graduating history major and the Blanche Cox Award as the University's most outstanding student. In 2007, he received a Distinguished Alumni Award from the University, which is the USA National Alumni Association's most prestigious alumni honor.

The University of South Alabama Board of Trustees has 16 members, including the governor, who serves in an ex officio capacity. Trustees Brown Stewart, Jenkins, Simon, Stimpson and Windom will serve terms that expire on Sept. 30, 2019. Trustee Mixon will complete the term of the late trustee Larry D. Striplin. That term will expire on Sept. 30, 2017.
---