USA Researchers Pursuing Early Detection Screening for Pancreatic Cancer; Volunteers Needed
---
Posted on March 21, 2014
Jeb Schrenk
---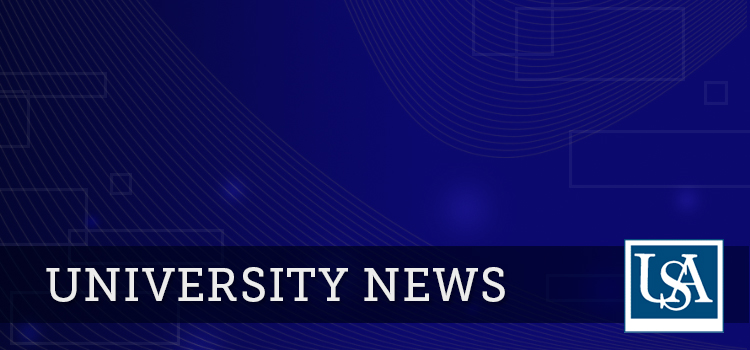 ---
MOBILE, Ala. – University of South Alabama scientists and clinicians are expanding research that could lead to early detection and pre-diagnosis treatment of pancreatic cancer. Introduction of a simple, commercial test, where currently none exists, could save thousands of lives each year in the United States alone.
USA Mitchell Cancer Institute researchers discovered the possible breakthrough when doing research for colon cancer. They found a clean protein profile of the pancreas when examining gastrointestinal fluid from colonoscopy patients. Of protein markers for cancer, PSA for prostate cancer is the best known.
Patients preparing to undergo colonoscopies take a bowel preparation to clear their digestive tract of any solids. Even after this takes place, researchers found, the pancreas continues to secrete fluids. The production of the enzymes responsible for the digestion of food is often reduced during the development of the most serious form of pancreatic cancer, often leading to digestive problems. USA researchers believe the examination of proteins from gastrointestinal fluids could hold the key to early detection.
"There appears to be a very clear difference in the protein profile of the people who have pancreatic cancer and the people who are healthy," said Dr. Lewis K. Pannell, principal investigator, professor of oncologic sciences at USA and head of the proteomics research facility at MCI.
There were an estimated 45,220 new cases of pancreatic cancer in the U.S. in 2013, and there were 38,460 deaths, according to the National Cancer Institute. It is the fourth leading cause of cancer death. The chance of survival beyond five years after diagnosis is approximately 6 percent, though this changes significantly with early detection.
The discouraging survival rate, one of the lowest among cancers, is due to the difficulty in early-stage detection, even though pancreatic cancer develops extremely slowly and – similar to colon cancer – can be treated before it becomes advanced, Pannell said.
Pancreatic cancer is usually fatal because it is difficult to detect when it is most treatable. There are often no noticeable signs of the cancer in the early stages, and, because of the pancreas' location in the body behind other organs, screening is difficult.
While the results look promising to date, Pannell said, the research is still in its early stages and a commercial test is several years away.
The research began as a colon cancer study five years ago. When MCI scientists realized that they were observing a protein profile from the pancreas and not the colon, they teamed up with Dr. Lee Thompson, a surgical oncologist with Infirmary Health's Cancer Surgery of Mobile, who performs many of the pancreatic surgeries in the area. He asked his patients to provide samples prior to surgery, and these became the basis of the discovery efforts.
Researchers now are expanding the sampling pool and need volunteers. Specifically, Pannell said, he is looking for people with an immediate, blood relative who has or had been diagnosed with pancreatic cancer; people with pancreatitis or other non-cancer diagnoses of the gastrointestinal system; and people who have been diagnosed with pancreatic cancer but have not yet received treatment or had surgery. Pancreatic cancer can follow family lines, especially in cases where there is more than one pancreatic cancer diagnosis in a family.
People who fit into one of these categories should call Pannell at (251) 445-9860 or email him at lpannell@health.southalabama.edu. The research group is also beginning collaborations with other gastroenterologists and surgical oncologists in the area, including Dr. Marcus Tan at MCI, groups at UAB and beyond.
"We are hopeful that this research will lead to a commercial test for pancreatic cancer," Pannell said. "If we are successful, the results could be profound. The sooner the cancer is detected, the greater chance we have to save lives."
A biotechnology company has acquired the two patents from USA connected to the research and has given some funding to the project. Also contributing to the research: The annual "Salty Worm Brackish Classic and Delta Bash," a fundraiser established by the family and friends of the late brothers Tommy and Peter Gaillard Jr., and this year's major fundraiser at the Mitchell Cancer Institute, Celebrate Hope.
---