Curran Donates Siegelman Research Papers to The Doy Leale McCall Rare Book and Manuscript Library at USA
---
Posted on February 12, 2014
Bob Lowry
---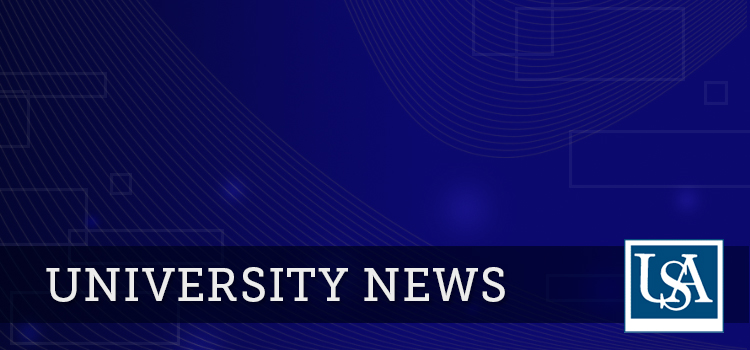 ---
The University of South Alabama Doy Leale McCall Rare Book and Manuscript Library today announced that it has received and deposited the research papers collected and produced by former Mobile Press-Register reporter Eddie Curran in his coverage of former Alabama Gov. Don Siegelman.
The collection at the University of South Alabama's archives library includes public records and other materials Curran gathered when covering the Siegelman administration and preparing his book, "The Governor of Goat Hill."
The collection — 20,000 pages of stories, notes, e-mails and records — is now available for review and research at The Doy Leale McCall Rare Book and Manuscript Library at USA's Springhill Avenue Campus.
"Having Eddie Curran's collection of research papers in McCall Library will help journalism students and other researchers begin to understand what an author of a biography such as his must go through in terms of collecting research material, writing and producing a finished story," said Dr. Richard Wood, dean of University libraries.
Curran said he donated his records to USA because both he and Siegelman are Mobile natives and because he believes his papers have value for anyone seeking to understand Siegelman and Alabama politics during the 1990s and early 2000s.
"I like to think that the collection will also attract people interested in journalism. That, to me, is the real value of these records, and the reason I wrote a book on Siegelman," Curran said. "To me it's a journalism story. This collection, like my book, shows the extraordinary amount of work, and the type of work, that goes into producing the types of stories we produced.
"I'm grateful that USA agreed the collection has value and will make it available in ways I never could."
Curran published his book in 2010. The collection received by The McCall Library contains biographical material on Siegelman, as well material related to his political career and policies. However, Curran cautioned that his papers don't tell or seek to tell the entire story of the former governor or his administration.
Siegelman served one term as governor, from 1999 to 2003. He was investigated and later convicted on corruption charges in federal court. Curran's book is a critical look at the administration and some of the deals that brought sharp focus on Siegelman. The former governor has maintained his innocence.
The McCall Library's director, Carol Ellis, noted that with the addition of the Curran papers, "the library's collection of political-based collections is that much richer. We already hold the papers on former Mayor Lambert Mims, former state legislator Maurice Downing, and former U.S. Congressmen Jack Edwards, Sonny Callahan and Jo Bonner."
Those wishing to view or use the collection are urged to contact the McCall Library at (251) 434-3800 or mccalllib@southalabama.edu.
---