USA Assistant Dean of Students Named Advocate of the Year
---
Posted on March 17, 2015 by Joy Washington
Joy Washington
---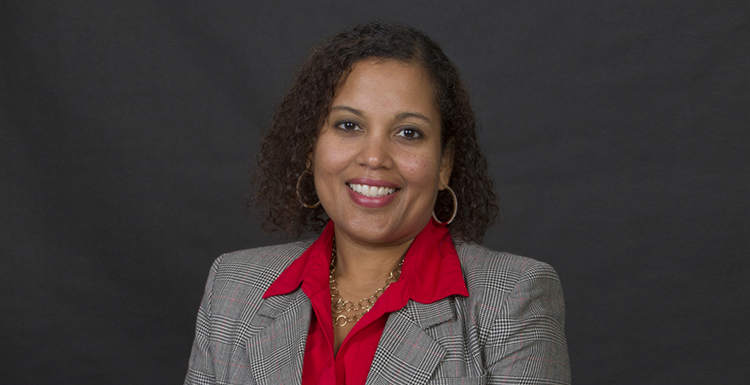 Dr. Andrea Agnew, assistant dean of students, was recently named Advocate of the Year for her work ensuring equal access and opportunities for people with disabilities.
---
Dr. Andrea Agnew, assistant dean of students for student services at the University of South Alabama, was recently named Advocate of the Year by the Alabama Governor's Committee on Employment of People with Disabilities. Agnew received the award recognition at a luncheon held at Heron Lakes Country Club in Mobile.
"I am honored to receive this recognition," Agnew said. "As a University employee receiving the Advocate of the Year award, it shows that USA is a disability-friendly campus. We are here to advocate for the rights of students with disabilities, and for that I am grateful we are receiving this honor."
The Advocate of the Year award recognizes employees across various professions devoted to assisting people with disabilities in being productive members of the community and giving them equal access and opportunities. Agnew was selected by a committee to receive the award. She was nominated for the award by Becky Fields, statewide project director for the Alabama Department of Rehabilitation Services College Prep Program, a college readiness transition program for students with disabilities. The program is currently offered on the USA campus.
Agnew is responsible for Student Disability Services, the University's TRIO programs Upward Bound and Educational Talent Search, and the resolution of the majority of student conduct and discipline concerns. A graduate of USA's undergraduate and graduate programs in psychology, Agnew has more than 20 years of experience in student and academic affairs. She received her doctor of education degree in educational leadership, policy and law from Alabama State University in 2011.
Throughout her career, Agnew has helped secure various funded grants for research and education programs in the state of Alabama, including the $1.2 million dollar U.S. Department of Education-Upward Bound grant, a $1.2 million dollar U.S. Department of Education-Educational Talent Search grant, along with numerous others.
In addition, Agnew has various affiliations with service groups and associations that include the Junior League of Mobile, USA Alcohol and Drug Task Force, Surgical Tech Advisory Board at Virginia College, Vice President of the USA Lions Club, Chair of the USA University Disciplinary Committee, Alabama Association of Educational Opportunity Program Personnel, Alabama Association for Higher Education and Disabilities, Council for Educational Opportunity, and many others.
---