USA Selects "Cradle of Freedom" as 2015-2016 Common Read Book
---
Posted on April 29, 2015 by Joy Washington
Joy Washington
---
The University of South Alabama is pleased to announce the Common Read/Common World 2015-2016 academic year book selection, "Cradle of Freedom: Alabama and the Movement That Changed America."
The author of "Cradle of Freedom," Frye Gaillard, the USA Writer in Residence, is a freelance writer and author of more than 20 books including "The Dream Long Deferred," "Becoming Truly Free: 300 Years of Black History in the Carolinas," and "Race, Rock and Religion: Profiles from a Southern Journalist."
In "Cradle of Freedom," Gaillard adds a human face to the story of the black American struggle for equality. He gives a thoughtful and in-depth account of what occurred during the 1960s civil rights movement in Alabama.
Numerous books were reviewed by the committee before selecting "Cradle of Freedom." Gaillard is deeply honored to have his book chosen as the Common Read book for this upcoming academic year at USA.
"The book tells the story of the civil rights movement in Alabama, which was ground zero during that important period of history," Gaillard explained. "There were difficult days when all of us had to ask basic questions about who we were and what we believed and what kind of country we wanted to live in."
Gaillard is looking forward to being part of the discussion, and he hopes that his book will reveal that in the midst of the struggle, challenges will become opportunities for change.
"My hope for students and others, as they read this book, is that they will be moved to reflect not just on the past, but on the issues that confront us now: voting rights, immigration, income inequality, police-community relations, gay rights, neighborhood violence," he said. "I've always believed that if we know the story of the civil rights years, it helps prepare us for the problems and challenges of the day."
Gaillard received his bachelor's degree in history from Vanderbilt University in 1968. He began his career as a reporter for daily newspapers in the late 1960s, writing about the civil rights movement as it unfolded across the South. As a reporter, and later an editor for The Charlotte Observer, he covered the integration of that North Carolina city's schools by busing, Elvis Presley's funeral, former President Jimmy Carter, and the Praise the Lord network led by Jim and Tammy Faye Bakker.
In 2000, Gaillard began a three-year research and writing project about the civil rights movement that led to his book "Cradle of Freedom." The book won the 2005 Lillian Smith Award given by the Southern Regional Council in Atlanta. Previous winners include such luminaries as Alex Haley, Pat Conroy and Eudora Welty. He has been nominated twice for a Pulitzer Prize.
Common Read/Common World is a University-wide program that is a partnership between Academic and Student Affairs.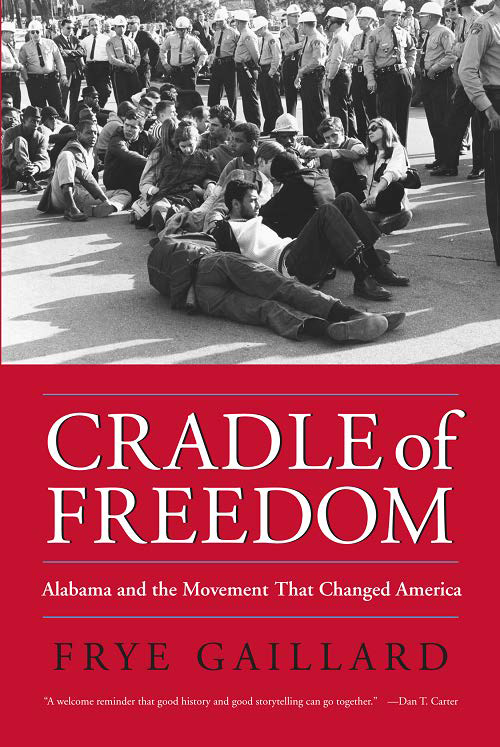 ---