Marine Sciences Makes Big Splash with New Programs
---
Posted on June 28, 2015 by Staff
Staff
---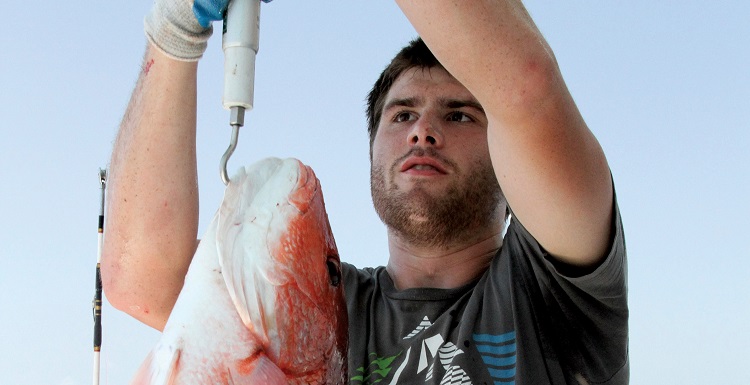 After two decades of serving only graduate students, the department of marine sciences welcomes its first undergraduate students in the fall of 2015. The department also adds a master's degree program in marine conservation and resource management.
---
In response to growing student interest and USA President Tony Waldrop's plan to expand University programs, the department of marine sciences has added an undergraduate minor in marine sciences as well as a master's degree in marine conservation and resource management developed for professional rather than academic careers.
In his inaugural address, Dr. Waldrop specifically mentioned marine sciences as a sector targeted for growth and a strategic area where USA can fulfill a vital need. It is also an opportunity to achieve growth for the University by expanding its mission with the new academic programs.
After two decades of serving only graduate students, the department of marine sciences welcomes its first undergraduate minor students in the fall of 2015. The program will allow students interested in a variety of marine animals (sharks, dolphins, fish), marine processes (chemical and geological cycles) and environmental sustainability to cultivate those interests into career paths. "If a student is fascinated and interested, they will learn a tremendous amount," said Dr. Sean Powers, department chair.
The new program is also a good recruiting tool for the University, and interest from incoming students seems high, Powers said. An especially attractive feature of the program is the Dauphin Island Sea Lab where the freshmen introductory students will visit and juniors and seniors will take their elective courses, many of which involve oceanographic cruises or day trips working in coastal Alabama. "Other schools can do field trips," explained Powers. "We can take them out in the field every day and fully integrate the ocean environment in the learning process. No other program in the state can do that. That will set our program apart."
The new minor also serves as an introduction to careers in marine sciences, and applies the skills of chemistry, geology, physics, biology and business to marine-related issues. By complementing these major programs, students gain an environmental focus with a broad interdisciplinary perspective. A diverse background also makes the students more marketable. "You usually need some post-graduate training if you're going to call yourself a marine scientist," said Powers. "Employers will look for biology or chemistry credentials first, then the marine sciences credentials."
The new master's degree in marine conservation and resource management fills the need for a professionally trained workforce with advanced science and technology skills. Students in the new program will work in teams, understand group dynamics and hone problem-solving skills. They will have presentation and writing skills, as well as knowledge of policies, interpersonal dynamics and economics.
"We know there is a huge market for these types of services," Dr. Powers said. "The program focuses on the professional development of students who want to enter the workforce immediately and have an immediate impact."
While it does not require thesis research, the program does include an internship with a marine environmental resource agency or an environmental consulting group. There is also a capstone group project that runs for the duration of the master's program.
USA's new degree was modeled after similar programs at the University of California at Santa Barbara and Duke University. "We can deliver that at a much more reasonable price that makes this level of professional development accessible," said Powers. Powers expects an enrollment of five to 10 students each academic year.
The new program is responsive to the current job market in that it can be changed quickly to meet emerging needs, explained Powers. It also serves the needs of students already in the workforce by offering classes early and late in the day, as many degree inquiries come from those currently employed in state, federal or non-governmental agencies who want to continue working while earning their degrees.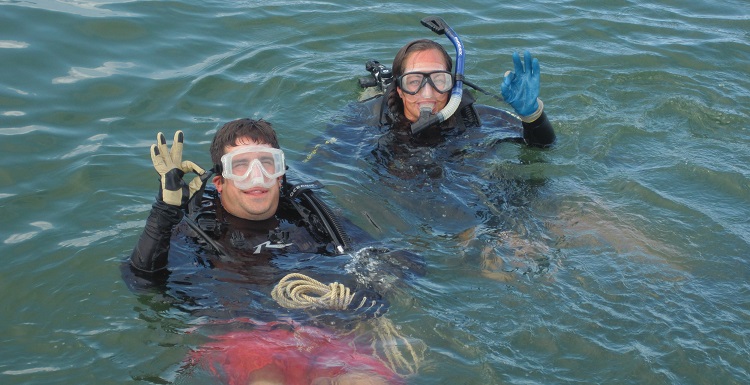 ---