Dr. Annmarie Guzy Named National Collegiate Honors Council Fellow
---
Posted on August 19, 2015
Alice Jackson
---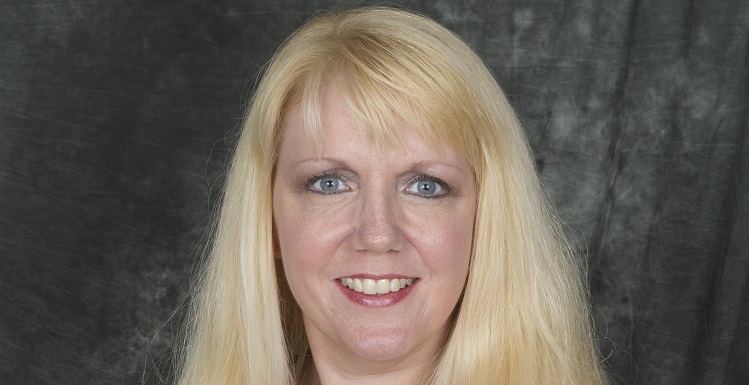 Dr. Annmarie Guzy, associate professor of English, has been named one of eight Fellows of the National Collegiate Honors Council.
---
Dr. Annmarie Guzy, associate professor of English, has been named a Fellow of the National Collegiate Honors Council in recognition of her outstanding contributions to honors education.
Guzy was one of eight educators named recently by the NCHC Board of Directors and the Awards and Grants Committee. A specialist in composition pedagogy, professional communication, honors education and gender studies, she has written numerous articles and books about various aspects of honors education.
"I'm proud to be recognized by my honors colleagues from around the country and to be included in such prestigious company, including prominent authors, committee chairs, board members and 26 past presidents of the organization," Guzy said.
The National Collegiate Honors Council is a professional association of undergraduate honors programs, colleges, directors, deans, faculty, staff and students. NCHC has 1,342 members in the United States and abroad, providing support for institutions and individuals to develop and expand honors education.
Factors involved in the selection:
NCHC regional and/or state honors organization leadership
Scholarly activities relating to honors education
NCHC, regional, and/or state honors special events, institutes, etc.
Recognition for outstanding honors teaching on the home campus
Assistance provided to other honors programs/colleges, such as site visits, consulting, etc.
Nomination letter
Demonstrated record of sustained commitment to honors education.
For information about USA's Honors Program, visit http://www.southalabama.edu/colleges/honors/index.html, or call (251) 461-1637.
---
Latest University News
'Come Back, Give Back,' will held Sept. 6-7. Alumni are invited to cel...

Four students at USA College of Medicine awarded Blue Cross Blue Shiel...

The College of Nursing's $2.6 million grant is designed to address a s...

Students get help with the heavy lifting and settle into campus housin...