RAMP Mentors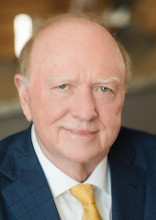 Bill Barnhill
C. William Barnhill, CCIM, Ph.D., has been in the Commercial Real Estate business over 40 years. He has been actively involved as owner and broker in the self-storage business for 25 years and holds the prestigious Certified Commercial Investment Member (CCIM) designation. He has served on the board of directors of both aviation and marine related businesses. He is past president of both the Alabama CCIM Chapter and the Alabama Real Estate Securities and Syndication Institute. Currently President of Omega Properties, Inc., a commercial real estate management and brokerage firm located in Mobile, Alabama, he has been actively engaged with the Alabama Self Storage Association, having served as an officer. He now serves on the Board of Directors at Cyber Reef Solutions, LLC, (an internet of things company) located in Shreveport, Louisiana. The CCIM Foundation recently created the C. William Barnhill Named Endowed Scholarship honoring him for outstanding lifetime achievements and contributions. Dr. Barnhill serves on the Board of Visitors of the Culverhouse School of Business at the University of Alabama. Prior to entering the real estate business Dr. Barnhill earned both an M.S. (Organic Chemistry) and his Ph.D. in Biochemistry. He holds a patent for a rocket fuel catalyst and has a number of scientific publications in the biological sciences. He was a postdoctoral research fellow in the Department of Pediatrics at the USA College of Medicine from February 1974 through July 1976.
---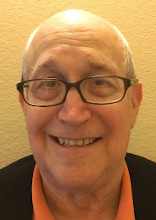 Mark Berson
A native Mobilian, Mark graduated from the University of Florida with a B.S. in Marketing. After spending time with Xerox Corporation in Atlanta, Mark worked with several well-known ad agencies in New York City. Returning to Mobile, he owned Raphael's, a women's specialty store. Following the closure of Raphael's, he became President & CEO of a couple of Chambers of Commerce, and finished his career with the Small Business Administration as a Regional Advocate, responsible for eight southern states.
---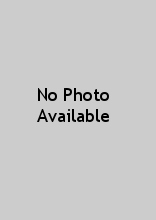 Bob Bickert
Education: Auburn University Bachelors of Industrial Engineering, graduated with honors in 1982. Family Status: Married (wife Lisa), 2 children (Jordan graduated from Auburn University in Mechanical Engineering. Daughter Rachel graduated with her Masters in Cinematography from Chapman University.) Professional: 1995-2013, President and founder of Crown Products in Mobile, AL. He started the company in 1995 and sold Crown Products to Birmingham based EBSCO Industries. Crown Products was featured in Inc Magazine's Inc. 500 2 years in a row. The Inc 500 is the 500 fastest growing privately owned companies in America. Crown Products supplies promotional products through a distributor network nationwide. Crown had 300 employees when he left and is located in Mobile, AL. He has recently retired from Crown and now invests in startup companies, Series A type funding. His biggest strength is building a strong company culture centered around superior service. 2013-present: President of Bickert Investments, LLC. He invests in early stage companies and do real estate financing. Personal: Coached and managed his daughter's fastpitch softball travel ball team for the last 10 years. The team finished in the top 25 at the ASA fastpitch National Championships 3 years in a row. Other hobbies include wine collecting, weightlifting/physical fitness, DJing and producer of trance music and being a good husband and father. He has served on the Goodwill Easter Seals Board of Directors for 4 years and on the Mobile Chamber of Commerce Board of Advisors for 5 years. He was a member of YPO, Young Presidents Organization, for 7 years and is a current member of CEO, Chief Executive Officer Organization. He served on 2 different Advisory Boards of companies in the promotional products industry.
---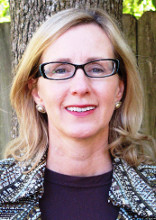 Denise Browning
Denise Browning is a principal of Browning Mecke & O'Neal, a lower Alabama-based investment banking firm. Additionally, she is founder and president of Hunter Ventures, a business that assists with funding and provides financial consulting services to start-up and small businesses, municipalities, and real estate developers. She co-managed a $1.6 billion non rated municipal bond portfolio for Allstate Investments. Ms. Browning began her career at Continental Bank, where she was a Vice President lending nationally out of Chicago, and covering most high growth markets. She sold bank financial services to her clients, and sold whole loans to domestic and foreign banks. Ms. Browning started in financial information services programming COBOL and IMS, and moved to corporate reporting and accounting. Ms. Browning has been involved with angel and venture capital funds throughout her career. She has an MBA in Finance from the University of Chicago, and a BS in Business Management - Marketing from Purdue University. She is a member of the Mobile Area Chamber of Commerce and serves on several Boards including the Barton Academy Foundation, Springboard to Success (an affiliate of the Downtown Mobile Alliance), and Educators Resource. She has been a coach and judge for Alabama Launchpad, and other university-affiliated technology and telecom programs encouraging entrepreneurship.
---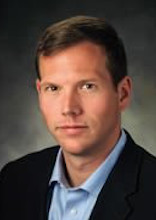 Philip Burton
As President and CEO of Burton Property Group (BPG), Phillip currently manages a $200 million real estate portfolio throughout the southeast. Philip started in the family businesses in 2001, when he went to work for Burton Brothers Management Company (BBMC). He moved up the ladder and served as President/CEO of BBMC/MCS Investments, Inc., from 2007-2012. The company, one of the largest real estate development firms in South Alabama, has institutional partners who enable Burton Property Group to tackle large-scale projects in a broad spectrum of real estate classes. Philip credits his father, Roe Burton, for giving him early exposure to the industry and for allowing him to take on opportunities and learn from his mistakes. He also gained the priceless experience of having a seat at the table to watch firsthand how deals got done. Phillip studied at the University of South Alabama and is a proponent of education through his outside interests. He is a founder of the Beverly Burton Scholarship Trust, named in honor of his late mother, which provides a college scholarship opportunity to the Boys & Girls Clubs Youth of the Year recipients. He is also a board member of the Mobile Chamber of Commerce and University of South Alabama's Foundation for Research and Commercialization, as well as a member of the YPO Southeastern Chapter. Philip also passionately serves as a mentor for young members of the Mobile Kappa League, a program that provides educational, occupational and social guidance for teenage males.
---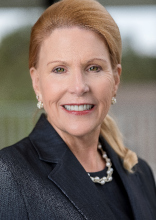 Jennie Campbell
Jennie Campbell is a graduate of Tulane University and Executive Level Masters' Certificate Programs from Michigan State University, George Washington University, and Babson College. She is the CEO/President of Stewart Steelwood Investments, LLC. She has served on several Executive Boards, Boards, and Committees including Renasant South Alabama Board of Advisors, Gold Coast Angel Investors Board of Advisors, Quality Filters Board of Advisors, the World Trade Center of New Orleans, Junior Achievement, Meeting Professional International, Better Business Bureau Boards (Louisianan and Mobile), Rotary District 6840 Board and Executive Board, Vistage, Eastern Shore Chamber of Commerce Board and Executive Board, Leaders' Council, South Baldwin Chamber of Commerce Board and Executive Board, Baldwin County Economic Development Alliance Board and Executive Board, SBA Emerging Leaders and Goldman Sachs 10KSB National Cohort 9 Program. She is also a member of the Chamber's board of advisors, Board and Executive Board of Directors, and served as Chamber Chase Chair in 2019, raising $1,490,583. Campbell was also one of the three finalists for "Small Business of the Year" and "The Vistage Lifetime Achievement Award". Recently she was awarded an international award: Enterprising Women Champion 2020 and was recently appointed to their International Board of Advisors. Campbell is a speaker who has written, published, and been featured in over 100 business articles, locally, nationally, and internationally.
---
Michael Chambers
Dr. Michael Chambers co-founded and led InnoRx Pharmaceuticals until negotiating its sale to SurModics. He then founded Swift Biotech. Prior Chairman of ProUroCare, a public company based in Minneapolis, he has served on the boards of InQ Biosystems, Gene Capture, BioAlabama and the Economic Development Partnership of Alabama. He founded the Gulf Coast Angel Network, co-founded 1702 and was named "Start-Up Executive of the Year" in 2014 by Alabama LaunchPad. He served as Chair of the Mobile Area Chamber of Commerce in 2014. Dr. Chambers was a co-author of the Commercialization portion of the Alabama Science & Technology Roadmap commissioned by then Governor Bob Riley. Dr. Chambers has been recognized as one of the Best Attorneys in the United States in Commercial Law, Arbitration and Mediation, and recognized as a Top Attorney in Healthcare. In 2015 he was appointed to the new position of Assistant Vice President for Research Innovation at the University of South Alabama (USA). He is the Executive Director and Principal Investigator (PI) of the USA I-Corps Site designated by the National Science Foundation (NSF) and the Executive Director of RAMP, a MIT-licensed mentoring program for business. He currently serves as Director and PI for the USA site for the Center for Advanced Research in Forensic Sciences, an NSF funded public-private industry collaboration (IUCRC). He holds a J.D. from the University of Alabama and a Ph.D. from the University of Geneva where he was a Swiss Confederation Fellow.
---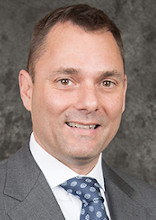 Lance Covan
W. Lance Covan is the Founder of Bon Secour Capital Holdings, LLC., based in Mobile, AL, a private investment fund founded in 2010 to acquire, operate and grow established businesses in the Southeast. Covan currently serves as the CEO and Chairman of the Board of Mitternight Boiler Works, Inc., and Chairman of Al-Fla Plastics. Prior to returning to Mobile, Covan served as the president and chief executive officer of the New York Foundation for Leadership at The King's College in New York City. Covan moved to New York from Tuscaloosa, AL where he functioned as the Director of Athletic Development for the University of Alabama's Athletic Department. In his role there, Covan's primary responsibility was to work towards securing $150 million in funding for facility enhancements and seeding the Crimson Tide Foundation. Outside the world of higher education, Covan has also worked with and consulted for various domestic and international non-profit organizations including the Salvation Army, the American Red Cross, and International Professional Resources for China. Covan has earned his bachelor's and master's degrees from the University of Alabama in Tuscaloosa, Alabama and completed post graduate studies at Sichuan Union University in Chengdu, China in 1997. While living in the People's Republic of China, Lance studied Mandarin Chinese while also studying at a few of China's most famous universities in Beijing and Shanghai. Lance and his wife, Shellie Pryor Covan, are natives of Mobile, Alabama where they reside along with their two children.
---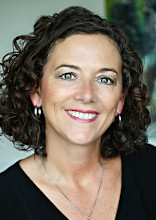 Michelle Crowe
Michelle Crowe is the founder of e-worc web & new media, a full-service digital media agency that focuses on serviced-based industries like healthcare, legal, industrial and engineering. Most clients are based in the southeast United States but can be found throughout North America. Michelle's 25+ year career of providing effective direction, advice, and general counsel within corporate environments is highlighted by a personal dedication to maximizing organizational efficiency and empowering others to succeed. Serving as a sales manager, marketing director, account manager, research director and as a key executive in organizations with responsibility for management, media relations, advertising, branding, and communications - she has successfully grown top-producing teams. Recognized as an expert in matters relating to digital media, relationship selling and employee communication, she has focused her efforts on applying her broad-view approach to business, fulfilling the primary, urgent sales needs of the corporation. During highly stressful situations, Michelle remains a firm, clear and consistent force. The vast, influential relationships she has built over the years strengthen her solid reputation among her colleagues.
---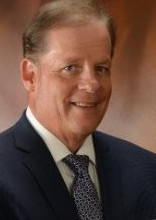 Greg Dorriety
After earning a bachelor of science degree in chemical engineering at Auburn University in 1984, Greg became a driving force in the technology boom. Honeywell International recognized his prowess and unique ability to clearly explain complicated ideas. He was eventually placed in charge of 300 employees as a North American Director in technical sales. His responsibilities ranged from initial consultation and project analysis to implementation, refinement and monitoring of multi-million dollar measurement and control systems. The next chapter of his career involved understanding and communicating the concepts of the financial economy. Since he began the phase, he has been serving wealthy families for over 16 years in multiple states. Ultimately, he believes managing one's wealth is a highly complex enterprise that should not be reduced to its simplest dimension: investment management. Having a broad perspective in both the real economy (i.e., strategies built on concentration and leverage) and the financial economy enables him to mentor people to calibrate the right balance among safety, growth, and investments that may or may not involve leverage and concentration. In his free time, Greg enjoys the outdoors, reading non-fiction, cooking, and playing guitar. He lives in Fairhope, Alabama with his wife, Donna, and dog Daisy. They have two children, Will, Lieutenant, United States Navy Submarine Force; Elizabeth, deceased; and one grandson, Jack.
---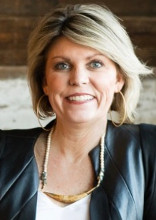 Mary Beth Greene
Mary Beth Greene is the designer and visionary of mb greene, llc in Fairhope, Alabama. mb greene is a wholesale company selling bags and travel wares for him and her with quality craftsmanship, function, and style. They are sold by retailers throughout the US as well as Neiman Marcus, The Grommet, and Amazon.
---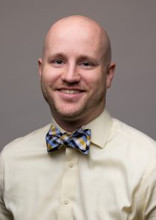 Todd Greer
Professor, entrepreneur, strategist, and coach are just a few of the titles that Todd Greer, Ph.D. wears in the greater Mobile community. A native of Southeast Michigan, Greer came to Mobile by way of Richmond, VA in 2014, and promptly led the effort to start the coworking movement in Mobile alongside his co-founders at Exchange202. Through his efforts at the Exchange and other entrepreneurship educational programs, Greer has been asked to serve as a coach/advisory board member/consultant for many entrepreneurs in the area.

In Summer 2017, Greer joined the University of Mobile as Dean of the School of Business, where he is leading the efforts to help develop a more innovative, socially conscious business student.
---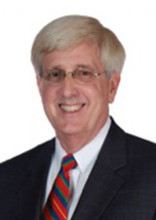 Terry Harbin
Terry H. Harbin has 35 plus years' experience in all phases of sales, marketing, technology, and banking management. He has broad strategic planning experience in technology, banking, and the non-profit sectors. He also started two technology related business ventures which have been sold and continue to operate successfully. Terry held various sales and marketing positions at QMS, a Mobile, AL technology start up and has served in executive positions with Regions, BankTrust and BancorpSouth banks. Terry has also served on the United Way, University of Mobile, WHIL, Child Advocacy, Family Promise, Housing First, Coastal Alabama Partnership and Mobile Area Chamber of Commerce boards.
---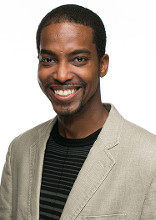 Abe Harper
Abe Harper is the President of Harper Technologies L.L.C. and has been working in the IT industry since he was a teenager. Harper Technologies is a thriving Concierge Culture IT Service provider currently in its 14th year of operation.
Harper Technologies is governed under the highest level of customer service; and operates on its slogan, "Today 's Company, Repairing Tomorrow's Technology." Abe's passion for technology can be traced back to his Alma Mater the Alabama School of Math and Science. He continued his education at Florida A&M University and the University of South Alabama where he met his wife of now 12 years, Audra. They have a bubbly 4-year-old princess (Natalie) and are joyfully expecting another princess in July.
Abe is passionate about his local community and advancing the opportunities for the generations behind him. To fulfill this goal, Abe is very active in the community devoting time to numerous organizations, a few including: City Hope Church, 100 Black Men (board member), The Fuse Project, Prichard Preparatory School (board member), Mobile Area Chamber of Commerce (Board of Directors), Eastern Shore Chamber of Commerce (Board of Directors & Advisors) and The Learning Tree INC.
Outside of the office Abe obtained his pilot's license and loves to travel. He has been known to take a quick trip to New Orleans for a bag of beignets. Additionally, he enjoys photography, fishing and salt water aquariums.
---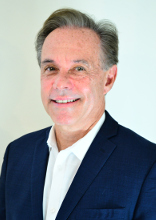 H.R. Harvey
A leader in the retail industry with over 35 years of Direct to Consumer, Department and Specialty Store experiences. H.R. is knowledgeable in product design, manufacturing and assembling worldwide sourcing networks. In addition, he is experienced in the development of business strategy and brand positioning, has lead organizations through periods of exponential growth and been involved in companies' transitions to being public entities.
Currently H.R. is the C.E.O of Lifestyle Brands, the licensee for all non-food and beverage consumer products of Margaritaville, the global brand inspired by the lyrics and lifestyle of Jimmy Buffet. H.R. was previously the President of the Frontgate and Grandinroad brands which are leading lifestyle direct to consumer businesses. In addition, he has held leadership positions with Kirklands Home, Saks Department Store Group, Homeplace of America and Federated Department Stores (Macy's).
---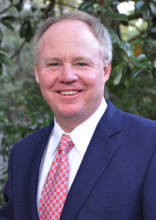 Cliff Inge
Clifton C. Inge, Jr., is Chief Executive Officer of IPC Industries, Inc., and Managing Partner of IPC Capital Partners, LLC, an investment firm he co-founded in 1993 that originates and manages private equity investments. He has career-long experience in the structure, acquisition and operation of companies within the manufacturing and service industries.
During the past two years, Mr. Inge has invested in and focused his efforts on contributing to the revitalization of Downtown Mobile. His most recent project is the acquisition of the St. Francis Street United Methodist Church, which has now been renovated and converted into a multi-event space focusing on business, wedding and music events.
Mr. Inge currently is an active investor in Swift Straw, the largest pine straw provider in the U.S.; Fishing Chaos, Inc., an innovative tech company which develops hardware and software to enable connectivity within the fishing and marine industries; CigarClub.com, a personalized monthly cigar subscription club which handpicks cigars based on members' preferences; along with other start-ups. He presently serves on the following Boards: Trustmark National Bank Advisory Board; Mobile Chamber of Commerce Foundation, Inc.; Mobile Infirmary Foundation; Mobile Arts and Sports Association; Board of Trustees of UMS-Wright Preparatory School; and, the University of Virginia College of Arts and Sciences-Benefactors Society.
Mr. Inge resides in Mobile and is married to the former Virginia Claire Bru of Ponte Vedra Beach, Florida. They have two sons, Clifton Clark Inge, III, and Robert Conrad Inge.
---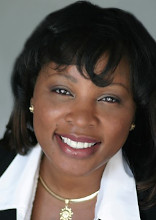 Valerie James
Dr. Valerie D. W. James, CEO at VisionSpot Consulting Group, LLC, home of the Solutions Maximizing Brilliance (SMB) School of Leadership is a Harvard trained leader and author of four works. Her corporate experience includes nine years at middle management and seven years of executive-level leadership in human resources. James has a strong background in creating and launching initiatives for building a learning organization culture and alignment between leadership, talent and productivity outcomes to enhance individual and team performance in companies as small as 3 employees to 13,500. Her advice is highly sought-after by current and future leaders, as well as C-level executives. She has partnered with thousands of leaders worldwide and stretches beyond the reach of traditional leadership development programs and solutions to help clients achieve tangible and measurable results and organizational effectiveness. Her aptitude for leadership effectiveness and process improvement strategies help expand the knowledge, growth, and engagement of employees at all levels. She has a deep understanding of human psychology, and motivation, holds a doctorate of Education in Organizational Leadership from Pepperdine University, and has received several awards attesting to her commitment to leadership and people development. Dr. James's name is synonymous with leadership, empowerment, and success.
---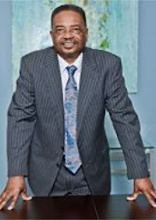 Clarence Johnson
Clarence is President and CEO of Bama Pest Control, a company he founded in 1980. He has over 40 years in the pest control industry. A Mobile native and graduate of Central High School, he served in the U.S. Army (Military Police Corps) in Vietnam from 1969-71, receiving an honorable discharge. Clarence and his wife Ruthie have infused their principles of family values, professionalism, and customer service into their business. He has four adult children and a host of grand- and great grandchildren. He is an active leader in the community and is an Ordained Elder.
---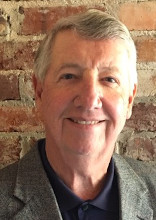 Stephen Longfield
Steve has led his own consulting practice since he retired from PepsiCo in 2008. His areas of focus are operations and procurement, and he has supported clients in businesses including packaging, beverage, rail operations, and medical devices. Steve was born in Chicago, and his career included both US and international assignments. He has a BS in Aerospace Engineering from the University of Kansas, and an MBA from the Olin Business School at Washington University in St. Louis. At PepsiCo, Steve was the VP of International Procurement, a General Manager for the Pepsi Bottling Group, and a Category Captain in Global Procurement for capital equipment and packaging. Prior to joining PepsiCo, Steve held engineering and operations positions with Monsanto, including Plant Manager for a US chemical plant, Manufacturing Manager for a silicon wafer plant in England, International Manufacturing Manager for silicon wafer plants in Japan, Korea, England and Malasia, Director of Operations for Monsanto Brazil, and the VP of Operations for the NutraSweet Group. Steve and his wife Charlotte have made Fairhope their home since 2009.
---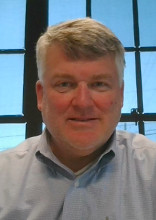 Jeff Mackin
Jeff Mackin is currently Regional Director for TekLinks, Inc. in Mobile, AL. Previous roles have included Regional Director for Oracle; Sales Director, The SSI Group; CEO of McAleer Solutions; and VP of Gorrie-Regan.
His career has changed drastically over time, as he started in IT as a network administrator for the Federal Bureau of Prisons in Washington, DC. He moved into the software business with CPSI in Mobile and then on to ADP, Inc where he opened the regional office with two others and grew the business from 0 clients to over 1000 clients in ten years. He moved from the Operations side of business to Leadership and Sales Leadership in 1994 and never looked back.
Mr. Mackin is a proud graduate of Clemson University, in Clemson, SC and also a very proud Navy brat as his father and brother were both Naval officers. He has lived all over the US, but has called Mobile, AL his home for the past 25 years.
Jim's personal interests include family, anything financial, sales and business growth, as well as tennis, fishing, and travel. He has a wife, Donna, and two kids, Jimmy (19, at Auburn this fall) and Ryan (16, at St. Paul's).
---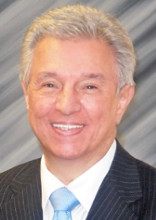 Keith Manwaring
Keith Manwaring is a native of South Africa who originally came to Mobile from Australia to work with Integrity Media, Inc. from which company he retired as President, Integrity International Group after 15 years spent overseeing their global expansion and operations in over 160 countries.
Educated in South Africa majoring in Financial Management, he later studied International Contract Negotiations and Conflict Resolution, attending Harvard Business School's Executive Education program. Upon his retirement from Integrity Media, Inc. he spent five years serving the communities of Coastal Alabama, as District Director of Life South Community Blood Centers, Inc. Currently, Keith operates a Mobile-based property investment firm, FFTB & Associates, Inc. and also serves as Senior Adviser for a Washington, DC based investment banking company. In addition, he helps mentor the next generation of young entrepreneurs through Chamber of Commerce initiatives like 1702 and Innovation PortAL.
He has a long record of service with the Mobile Chamber of Commerce, non-profit corporations and charities both internationally and domestically and currently serves as a Director on the Boards of several non-profit corporations. At various times in his career, Keith has served on corporate boards in Australia, UK, Singapore and South Africa. He and his wife Louise have made Mobile their home for the past 25 years and have a daughter Kelly who lives in Mobile and a son, Philip who lives in Atlanta, and have been blessed with five grandchildren.
---
Cam Marston
Cam Marston began a research company focused on demographics and workplace trends over twenty years ago, turning the content into seminars and workshops. His clients range from F500 conferences to board of directors meetings to state and national associations all of whom share an interest in employee retention and turnover trends, management best practices, and sales insights. The author of four books on the topic, Marston continues his research today as he helps workplaces and marketplaces ready themselves for a new generation of employee and consumer known as Gen Z or the iGen. More recently Marston began a podcast where he interviews business leaders and workplace consultants to get their insights on the trends shaping business. Called What's Working with Cam Marston, the series has over 100 episodes and has been picked up by a local FM talk station in Mobile, Alabama. Marston serves of the board of trustees at his children's school and the vestry of his church. He is married to high school volleyball coach Lisa Marston. They have four children.
---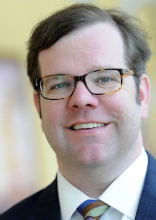 Brent McClure
Brent McClure has over 20 years of professional accounting and management consulting experience. He is a licensed Certified Public Accountant in the states of Alabama and Mississippi and holds a Chartered Global Management Accountant certificate. He obtained a Master of Business Administration from Tulane University's A. B. Freeman School of Business and currently resides in Mobile, AL. Through the years Brent has worked with emerging growth, small to middle market and multinational companies, both SEC registrants and privately held businesses, across a multitude of industries. Furthermore, Brent's duties have incorporated all points within the chief financial wheelhouse, including debt negotiation, turnarounds, tax research and implementation, FP&A, investor presentations, insurance renewals, cost cutting, driving efficiency as well as keeping the corporate house in order. In addition, Brent is a speaker primarily focused on Business and Industry topics and has also written for the Alabama Society of CPA's Connections Magazine. Brent also volunteers his time for numerous development projects and serves on several nonprofit boards and advisory committees.
---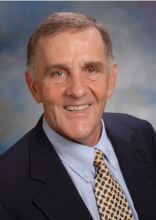 Rick Miller
Rick Miller, President & CEO of Pro356 Consulting, has over 30 years of experience working in both public and private companies in financial, operational, and administrative roles. Rick currently serves as the Director of the Hatch tech incubator in Fairhope and the facilitator of the SBA Emerging Leaders program in Mobile, Alabama. He has served as CFO for companies in a wide variety of sectors including medical practices, manufacturing and distribution, real estate, advertising, and recreation. He has also served as COO for a fast-food operation in Oregon and Washington. As CEO of a venture-capital-backed fitness technology company, he secured private placement financing and a national distribution agreement with specialty retailers. Rick co-founded The Arcus Group, a regional management consulting firm with offices in San Francisco, CA, and Bend, Oregon. Rick is a University of Alabama alumni and received his MBA from Harvard University. He holds a non-active CPA certificate from New York. When not consulting or speaking to groups, Rick is always working on continuous improvement. He is certified in Gallup Inc.'s High-Performance Management Course and The Leadership Trust's Personal Leadership Development Program. Rick is certified in The Fogg Behavioral Model: Tiny Habits. He is a board member of an Inc 5000 fastest growing company.
---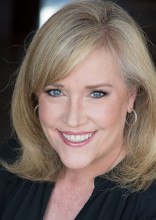 Beth Morrissette
Beth Morrissette is Chief Executive Officer of Manufacturers Packaging Services, a 30 year-old, family-owned, industrial packaging and warehouse supply company. In 2018, Beth and business partner Andrea Moore strategically expanded a division of Manufacturers Packaging into a new company, M2 Solutions, Inc., a wholesale supply company that offers technologically advanced service life solutions for industry, manufacturing, and construction. Beth also serves as CEO for M2 Solutions. Beth graduated from the University of Alabama with a B.S. in Marketing Management. Beth's professional experience includes more than 29 years of sales, marketing, and management in the healthcare and industrial packaging industries. Beth is a member of the Mobile Area Chamber of Commerce, Women in Business, Mobile Baykeeper, and Partners for Environmental Progress (PEP). Statewide, she has served as a board member for Compass/BBVA Young Leaders, Voices for Alabama's Children, and Mobile Area Education Foundation among others. Beth's community leadership roles included chairing the Community Collaborations and Services Team for Housing First, Past President of the Junior League of Mobile, Co-Chair Mobile Connect, and Campaign Chair and Secretary of the Board of the United Way of SW Alabama. She completed Leadership Coastal Alabama in 2004.
---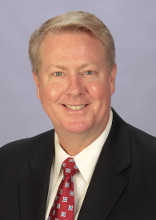 Don Mosley
Dr. Don Mosley, Jr. is Executive Director of the Melton Center for Entrepreneurship and Innovation. He has extensive experience as a consultant/facilitator for organizations in the public and private sectors, including Parsons Brinckerhoff, the City of Fairhope, FEMA, Johnstone Adams Law Firm, Providence Hospital, Leadership Mississippi, RSA Tower Project, San Diego Padres, and the U.S. Army Corps of Engineers.
Dr. Mosley is professor in the Mitchell College of Business, where he teaches undergraduate management and entrepreneurship classes, as well as the doctoral seminar in organizational behavior. He received recognition in 2007 as the MCOB's outstanding researcher and has published in such journals as Educational and Psychological Measurement, Journal of Applied Social Psychology, and Journal of Business Research. He is a coauthor of the successful Supervisory Management: Inspiring, Developing, and Leading People (9th ed.) and Management for the Twenty-First Century (1st ed.).
---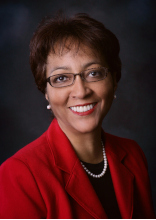 Makeda Nichols
Makeda Nichols was born and raised in Ethiopia and received a German Education from the German boarding school in Addis Abeba. Both of her parents had their own businesses; her father was a doctor and her mother had a farm, specializing in providing the French community in Djibouti with fruits, vegetables and meat. Ms. Nichols went to college in Germany and received a BS in Chemistry and Physics. While there she met her ex-husband and moved to Florida. She worked at Degussa (Evonik) for seven years as a chemist. In 1984 she was recruited by State Farm Insurance and opened her own State Farm Insurance Agency. In 1998 she received both her designations from American College for CLU and CHFC. She credits her parents and the German school for her entrepreneurial skills. Her mission is to pass on what she has learned in 37 years of business experience.
---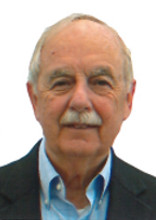 Jim Spires
Jim Spires was born in Dothan, Alabama and attended high school in Mobile. He received a B.S. in Business Administration from Auburn University and an M.B.A. from the University of South Alabama.
His primary background has been in healthcare. Beginning with the University of South Alabama in 1975 as Director of Internal Control, he then moved to the USA Hospital as Controller. This led to a career consulting with and management of numerous medical practices. He established and merged several medical practices and continued in a management role to assure their success. His responsibilities included administrative leadership, financial management, human resources and practice development.
Mr. Spires enjoys working with people and being a part of development of successful practices.
---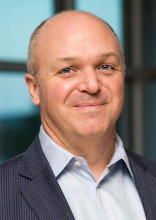 Chris St. Pierre
Chris St. Pierre has 20-plus years of healthcare and biomedical sector experience. He has extensive experience in venture-backed biomedical device company and genetic lab development and commercialization, from sales and marketing leadership to venture funding to clinical study oversight in U.S. and Germany with companies such as Novoste, FoxHollow Technologies (acquired by ev3), Pathway Medical Technologies, AtheroMed (acquired by Volcano Therapeutics), Mercator MedSystems, Resolve Health and Resolve Molecular Diagnostics. Mr. St. Pierre started his career working with L.S.U. Cardiology at The Medical Center of Louisiana, New Orleans. After earning a graduate degree in business, he spent time at Pritchard Capital Partners in New Orleans working in equity research and investment banking. That combined experience prepared him for the next almost 20 years of commercializing venture-backed biomedical, genetic lab, and healthcare-related start-ups. He is currently Principal at Renatus Partners in Fairhope, Alabama which develops and invests in ventures in the healthcare sector; Co-Founder and Partner of genetics companies Resolve Health and Resolve Molecular Diagnostics in Franklin, Tennessee; and Chief Commercial Officer of Obsequio Hospital Ventures in Austin, Texas. Mr. St. Pierre studied Microbiology at Louisiana State University and earned a B.S. in Cardiopulmonary Sciences from Louisiana State University Medical Center, Health Sciences Center - New Orleans, followed by earning a Master of Business Administration from Tulane University's A.B. Freeman School of Business in New Orleans, Louisiana. He has served on the Healthcare Industry Panel for Tulane University's MD / MBA program, currently serves as a member of the Steering Committee for the H. Pete Jones Neuroscience Research Endowment for USA Health System and as a member of the Patron Committee at Fairhope Elementary School, and is an active parent developing the Bayside Academy Lacrosse Club with his sons. Originally from Louisiana, he and his wife, Catherine, have called Fairhope home for 15 years. They have three sons, Carter, Charles and Christian.
---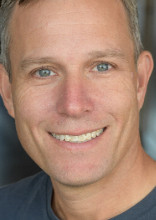 Mike Stashak
Mike is an experienced general manager with a track record of success in growing businesses – both start-ups and established companies. He has deep expertise in both consumer products and B2B marketing and sales. Wahoo Fitness is a leader in wearable and smartphone connected consumer devices focused on the bike, running and gym markets. At Wahoo, Mike took a company from one employee with a single beta product to 130 employees with over 20 products, an established brand, and a global distribution network, including the Apple Store, REI, Best Buy and Amazon. He leads a team responsible for all aspects of growth – strategy, sales, and marketing – plus part of the team managing the business and a capital raise. Before Wahoo, Mike spent 15 years focused in strategy, sales and marketing. Highlights include: Top strategy consulting: At McKinsey, he focused on marketing strategy and go-to-market topics (sales excellence, channel programs, etc.) for both B2B and consumer products companies. Strategy and Innovation: He led growth and innovation initiatives for Equifax, a $2B public company focused on financial services and consumer products. Business development: He led the corporate development function for a $100M publicly held technology company with deep expertise in business development, M&A, and partnerships/alliances. Mike is a graduate of Darden School of Business (MBA 2001) and Duke University (BA 1995).
---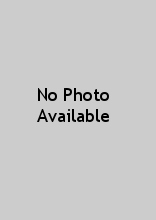 Mac Taul
Mac Taul co-founded Point Logistics Transportation in 2006. The company quickly grew into a full-service intermodal transport company, with a large fleet of trucks and operators. Point Logistics now serves clients throughout the United States, and offers drayage services at ports all along the Gulf Coast. He earned his B.S. in Business Management from Birmingham Southern College and and MBA from the University of South Alabama.
---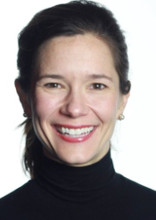 Hayley Van Antwerp
Hayley Van Antwerp is currently Vice Chair of the Board of Directors, and founding Executive Director of Innovation PortAL, an entrepreneurial and innovation center located in downtown Mobile AL. The Innovation PortAL offers demand-driven entrepreneurial programs in a trusting, collaborative environment. Previously, Ms. Van Antwerp lived in New York City and worked in equity research sales, management consulting and in a myriad of technology strategy roles for a large bank and broker/dealer. She is passionate about economic development and volunteered for over a year to create Innovation PortAL. She also serves as a board member for the University of South Alabama's Melton Center for Entrepreneurship and Innovation and for the Mobile Museum of Art. Hayley has been recognized by Mobile Bay Monthly's 40 under 40 program. She is a cum laude graduate of Vanderbilt University.
---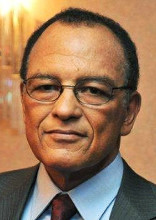 Mel Washington
Mel Washington returned to Mobile over five years ago after many years in New York City. He is currently the Regional Director of the Small Business Development Center at the University of South Alabama, where he provides one on one confidential counseling to entrepreneurs and small businesses in six counties in South Alabama. He is also the former Executive Director & CEO of Project Enterprise, a micro-lending organization supporting entrepreneurs and small businesses in under-resourced communities in New York City.
Mr. Washington holds an undergraduate degree in Electrical Engineering from Howard University, aN MBA from New York University and completed the Administration Executive Education Program at Wharton School of Business. He has held executive level positions in Finance, Operations, and Strategy and Planning in the financial services and telecommunications sectors. His career includes successful stints at top tier firms including AT&T, Salomon Brothers, Morgan Stanley, JP Morgan Chase, and Citibank.
Mr. Washington has been actively involved with non-profits throughout his career. He is a member of the Board of Directors of Prichard Preparatory School, serving as its Chairman for 4 years; former Vice President of the Board of Mobile Baykeeper; member of the Advisory Board of the Melton Center for Entrepreneurship and Innovation; and formerly on the Boards of Liftfund in Austin Texas, the Gulf Coast Angel Network, and the History Museum of Mobile.
---