Student Disability Services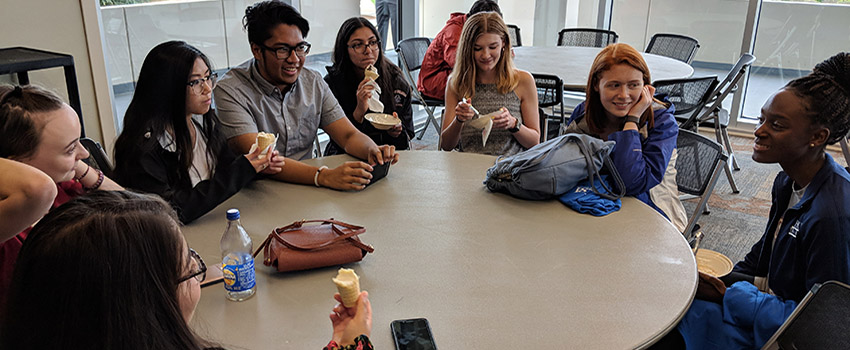 "Believe you can and you're halfway there." - Theodore Roosevelt
We're in a new location!
We are excited to share with you that our office has temporarily moved to the Athletics Annex building while undergoing enhancements of our location in the Educational Services Building. If you need to visit us in person or submit disability-related documentation, please feel free to do so at in our new location:
6001 South Drive
Athletics Annex, Suite 75
Mobile, AL 36688.
Who Do We Serve?
The University provides services to students with physical, psychological, or learning disabilities. Students in need of accommodations due to a disability should make contact with the Office of Student Disability Services by visiting us in the Athletics Annex or calling (251) 460-7212 or emailing disabilityservices@southalabama.edu.
Our portal is now available to make registration with the Office of Student Disability Services easy. Click to access AIM login and register with our office today.
Office Hours
The Office of Student Disability Services is open but in response to the COVID-19 pandemic, we are maintaining social distance guidelines. As such, virtual meetings and teleconferencing will be offered. What does this mean for you? The Innovations in Learning Center has provided us with information regarding Zoom, the platform in which we will hold these offices hours. You may click the link provided here to familiarize yourself with Zoom: Zoom Web Meetings
Our staff stands ready to provide assistance to students registered with the office or students wishing to register with the office. While appointments will always be accepted, walk-in hours are Mondays from 1:30-2:30pm.
Our Office Hours are as follows:
Mr. Mario Sheats, Assistant Director

Mondays, 1:30 pm - 2:30 pm, CST
Meeting ID: 965 3350 2495

Mr. Eric Light, Coordinator, Accommodated Testing

Wednesday, 3:00pm - 4:00pm CST
Meeting ID: 742 667 3139

Hours subject to change without warning.

Walk-in Office Hours will resume January 4, 2021.


Students, please read below for info regarding campus operations:
Aids for Faculty
The Office of Student Disability Services at University of South Alabama is committed to assisting faculty in any way possible to better facilitate a positive learning environment of all students.