Cahokia Courthouse
Founded in 1699 by Seminary priests from Québec City, the village of Cahokia contains some of the few surviving French-colonial buildings still standing in the United States. Most famous is this house, which probably dates to ca. 1737. It later served as a courthouse between 1793 and 1814, and was dismantled for shipment to St. Louis during the Louisiana Purchase Exposition of 1903.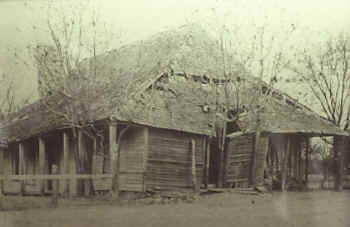 The courthouse site was the scene of a pioneering excavation by the Works Progress Administration (WPA) in 1938 and 1939, prior to reconstruction of the building, which had been on display in Jackson Park, Chicago, since the St. Louis Exposition.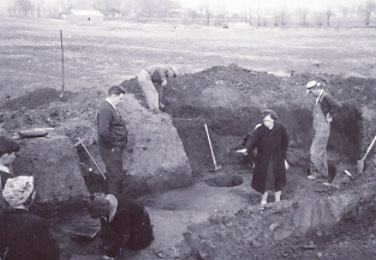 As restored today, the Cahokia Courthouse is an excellent example of colombage (half-timber) construction, with pierrotage (limestone rock in-fill). The original black walnut timbers, held together by mortise and tenon joinery, are remarkable survivors of the 18th century.