Fort de Chartres III
Intended to protect the French and Indian population of Illinois, the first Fort de Chartres was constructed of wood in 1718. This gun powder magazine from the third fort, built of stone by engineer François Saucier in 1754, was all that remained above ground before major excavations and reconstruction began in the 1970s.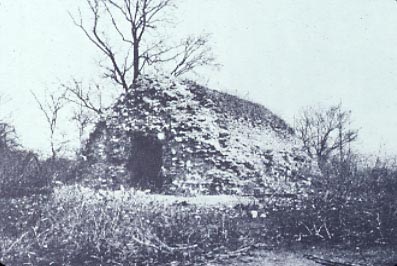 Fort de Chartres III narrowly avoided destruction during the Great Mississippi River Flood of 1993, when a levee break occurred adjacent to the site. The damage is now repaired and a new museum exhibit is installed in one of the reconstructed barracks.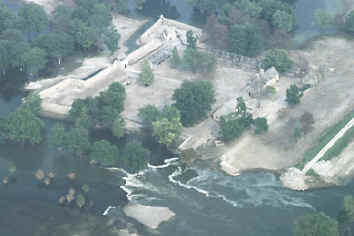 The stone gateway was reconstructed in the late 1930s by Works Progress Administration (WPA) craftsmen. More walls and bastions were rebuilt within the last decades. Some interior structures are reconstructions showing only wooden frameworks.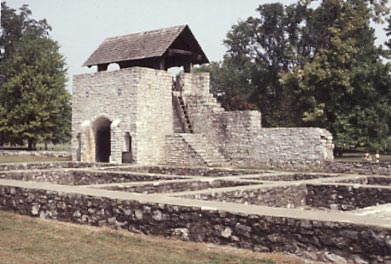 Every year the park hosts the largest French colonial rendezvous in the country. Living History aficionados gather here on the first weekends of May, June, and October, offering the public an opportunity to see military drills, and participate in games of pioneer skills. The on-site store,Nouvelle Chartres, sells replicas of 18th-century artifacts and books of reference year round.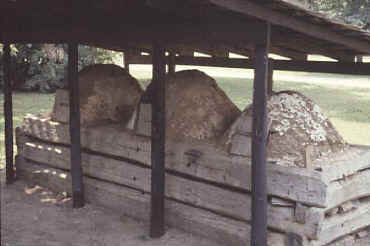 For more information, link to Fort de Chartres. To read about Fort de Chartres and other sites of interest in French Illinois, see:
French Colonial Archaeology: The Illinois Country and the Western Great Lakes, edited by John A. Walthall (University of Illinois Press, Urbana, 1991).
Excavations at the Laurens Site: Probable Location of Fort de Chartres I, by Edward B. Jelks, Carl J. Ekberg, and Terrance J. Martin. Studies in Illinois Archaeology 5 (Illinois Historic Preservation Agency, Springfield, 1989).
Eighteenth-Century Ceramics from Fort de Chartres III, by Vergil E. Noble, Jr., Illinois Archaeology 9(1997, 1-2):36-78.
Kaskaskia Under the French Regime, by Natalia M. Belting, Illinois Studies in the Social Sciences 29(3).
Archaeology at French Colonial Cahokia, by Bonnie L. Gums. Studies in Illinois Archaeology 3, (Illinois Historic Preservation Agency, Springfield, 1988).