Past Projects
Archaeologists at the University of South Alabama have been excavating prehistoric and historic sites in the Mobile Bay area for three decades. Some of these sites are open to the public, but others are privately owned and access is restricted. You can virtually "visit" our past project sites by reading about them below.
Old Mobile, capital of French Louisiane (1702-1711), has been undergoing excavation since 1989. The sites of eight buildings have been partially or completely excavated, with the recovery of thousands of artifacts.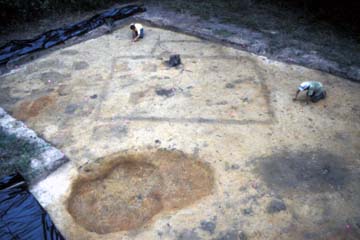 ---
Bottle Creek, the largest Mississippian town site on the northern Gulf coast (A.D. 1100-1400), has eighteen earthen mounds that served as platforms for houses and temples.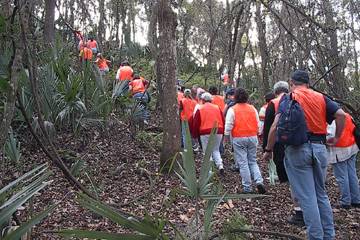 ---
The Dauphin Island Shell Mound,
now a park and bird refuge, date from the Mississippian Period (A.D. 1100-1550.) They were visited for centuries by Indians who roasted oysters and fished in the Little Dauphin Island Sound.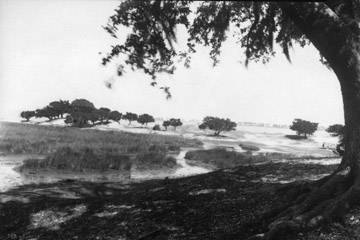 ---
Port Dauphin,
a French village on Dauphin Island and port for French Mobile (1702-ca. 1725), has been the scene of excavations that uncovered several houses and a barrel well.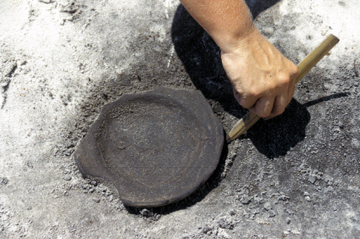 ---
Archaeology at the Dog River Site has uncovered a series of plantations dating from the 1720s to late 1840s. Originally the home of the Charles Rochon family, artifacts indicate that Indians and enslaved African Americans also occupied the excavated area.
---
Soon after our excavations at the Dog River site, the archaeological remains of the Augustin Rochon Plantation were discovered in Spanish Fort, Alabama. Augustin grew up with his brothers and sisters at the Dog River plantation established by their father Charles.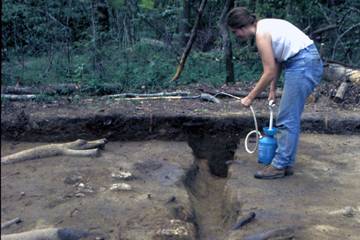 ---
Excavations at the Exploreum site in downtown Mobile revealed the foundations of a Spanish colonial house (ca. 1800) and refuse from an early American riverfront tavern (ca. 1820s). Ongoing investigations at the adjacent Old City Hall and Market site have led to the discovery of antebellum cotton warehouses.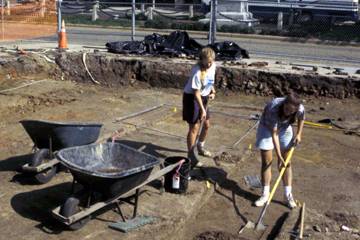 ---
The Madison Park Site is a densely occupied Late Woodland village site containing Dead River (AD 500-700) through Autauga (AD 800-1100) components. The Excavations conducted by the University of South Alabama Center for Archaeological Studies offer a special glimpse into the process of the archaeological investigation of this unique site.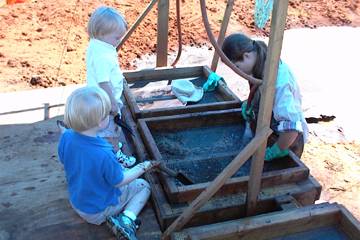 ---
In 2002 the Center for Archaeological Studies at the University of South Alabama partnered with the Clarke County Museum in Grove Hill, Alabama to conduct archaeological investigations on the grounds of the Alston-Cobb House. The public was invited to get dirty as we dug into the past of the Historic Alston-Cobb House, which was built circa 1854 and currently serves as the county museum.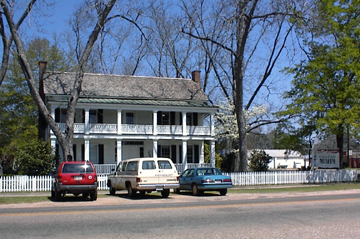 ---
The University of South Alabama Center for Archaeological Studies conducted an extensive survey of historic potteries on Mobile Bay.