Would You Bee Interested in a Bee Keeping Workshop?
---
Posted on September 9, 2016 by USA Sustainability Committee
USA Sustainability Committee
---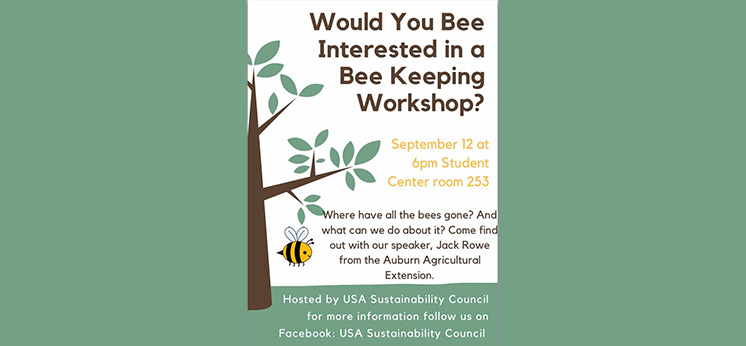 ---
Bee Keeping Workshop
September 12 at 6 pm
Student Center, Room 253
Where have all the bees gone? And what can we do about it? Come find out with our speaker, Jack Rowe, from the Auburn Agricultural Extension.
Hosted by USA Sustainability Counci. For more information, follow us on Facebook.
---
---