2019 Alabama Bicentennial Summer Institutes
---
Posted on January 2, 2019 by SARIC
SARIC
---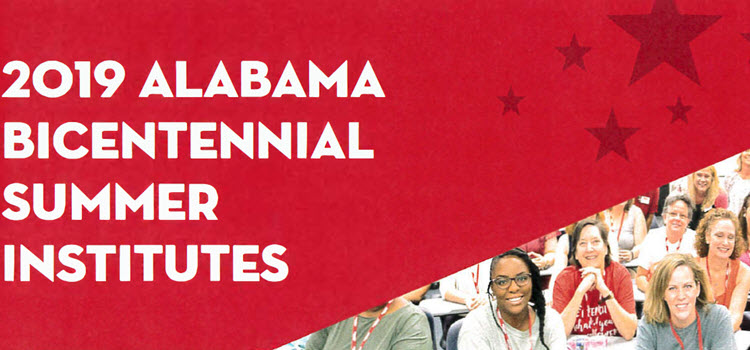 ---
Explore our state's rich history and learn valuable teaching methods for your classroom through immersive professional development institutes during the summer of 2019.
Open to grades 3-6 and 10-12 educators and administrators. Institutes will be held across the state and will focus on a wide variety of Alabama history topics. Participants will receive a stipend and 28 professional development hours. An ACLD PLU is available for administrators. Administrators who are on a 12-month contract will not receive a stipend.
MARK YOUR CALENDAR! Applications open November 1, 2018, at Alabama200.org
2019 Alabama Bicentennial Summer Institutes are presented in partnership with Alabama History Institutes (AHi), a program of the Alabama Department of Archives and History.
For more information, contact Susan Du Bose at susan.dubose@archives.alabama.gov or (334)353-4692.
---
---