Coming Soon
---
Posted on April 22, 2016 by SARIC
SARIC
---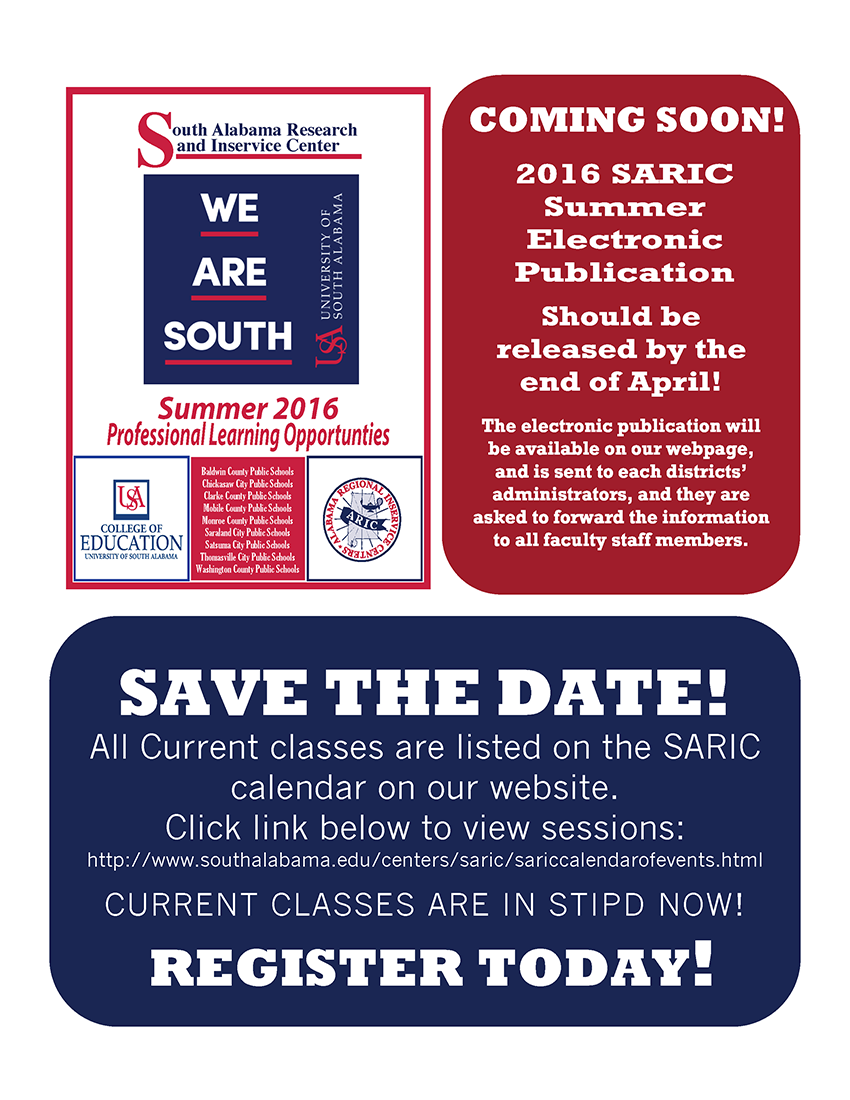 ---
COMING SOON!
2016 SARIC Sumer Electronic Publication
Should be released by the end of April!
The electronic publication will be available on our webpage, and is sent to each districts' administrators, and they are asked to forward the information to all faculty staff members.
SAVE THE DATE!
All Current classes are listed on the SARIC calendar on our website. Click link below to view sessions:
https://www.southalabama.edu/centers/saric/sariccalendarofevents.html
Current classes are in STIPD now!
Register Today!
---
---