Exploreum Education Workshop 2016
---
Posted on November 1, 2016 by SARIC
SARIC
---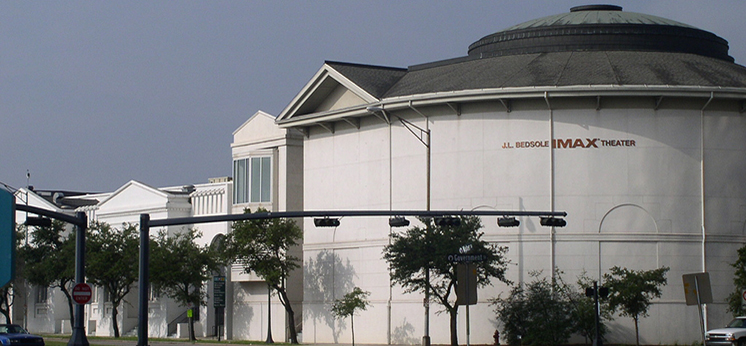 ---
Since its inception, the Gulf Coast Exploreum Science Center has worked alongside local teachers and school systems to offer quality educational programming and resources the only way we know how: through fun, hands-on demonstrations! We know how valuable our educators are and for that, these educational programs do not only extend to your students, but to you, too!
The Exploreum Education Department invites you to join us for an exciting teacher workshop! This session is not just entertaining, but will provide participants with a preview of our current programming, ideas on how to assist transforming students into budding scientists and Professional Development credits through the South Alabama Regional In-Service Center (SARIC)! … And did we mention that all Exploreum Teacher Workshops are free of charge?!
The November 5th workshop will cover these two exciting topics:
Principles of Flight
Teachers will be able to let their imaginations take flight as they learn the basics of aeronautics and how their students will participate in the correlating Principles of Flight Exploration workshop. This workshop includes interactive STEM education for grades 4 to 12. Teachers will learn all about analyzing the motion of an object, and experimental design, based on evidence from the key principles of flight and be able to identify external forces in a system and apply Newton's Laws of Motion.
Global Soundscapes
Teachers will experience basic acoustics through interactive activities and incredible slow motion footage of pulsating musical instruments, vibrating vocal cords, and slobbering raspberries. They will learn how animal sounds occupy unique sonic niches in lush, orchestral soundscapes. They will discover how soundscape ecology can be used to assess the biodiversity and health of global ecosystems. Ancillary components to this program include a citizen science program, gamified website, and inquiry-based curriculum. This program is funded by the National Science Foundation and powered by Evonik.
Register for this Professional Development workshop through Chalkable:
The Title: Exploreum Education Workshop
The STIPD#: SARIC#10109
PD Credit: 4 hours
---
---