Presenter Proposals for Summer 2016
---
Posted on March 8, 2016 by SARIC
SARIC
---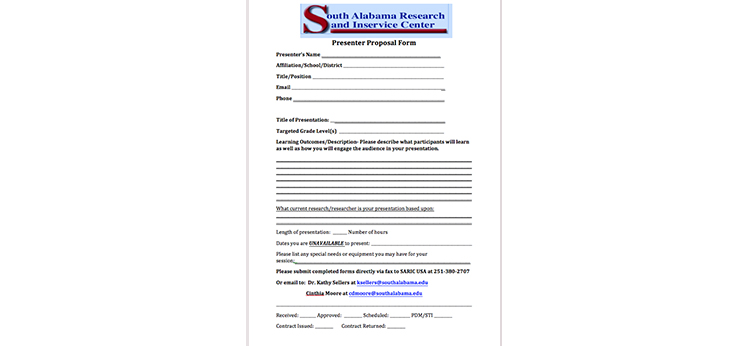 ---
SARIC is now accepting Presenter Proposals for Summer 2016 professional development opportunities. If you are interested in submitting a proposal, please contact us via email, at ksellers@southalabama.edu, to receive an electronic proposal.
We ask that any completed Presenter Proposals be returned directly to SARIC by email or fax, by Friday, March 18, 2016. Once received, the proposal will be evaluated to determine if it will meet the needs identified by educators within Region 10, through our most recent Needs Assessment Survey.
If accepted, we will contact the individual directly to issue a contract for the presentation. If you have any questions or concerns, please feel free to contact us.
---
---