Spring 2019 Courses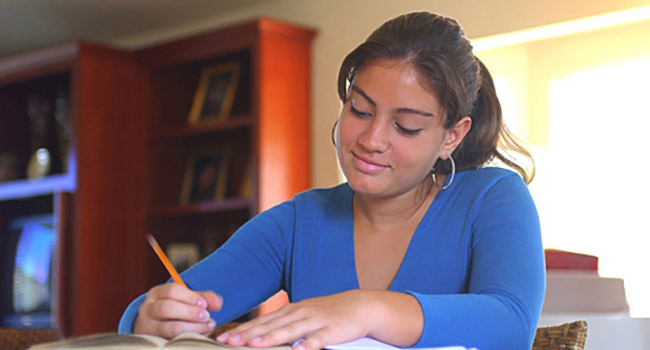 SPRING 2019

GS 101 Introduction to Gender Studies (Kristina Busse)

This course provides an interdisciplinary, multicultural overview of the concept of gender and gender roles in patriarchal society. The course examines the social construction of gender in our society and how that construction has shaped such areas as economics, politics, cultural/social values, and the impact upon women and men in historical and contemporary terms.

GS 290-801 #MeToo, Black Lives Matter and Beyond: Protests Through the Lens of Race, Genders, and Sexuality (Betty Trout-Kelly)
Fully Online Course. The velocity of national protests fighting for human rights across the constitutional continuum of justice, dignity, and safety have evolved into a epidemic throughout American infrastructures. This course will plunge into the #MeToo, Black Lives Matter, and Stay Woke Movements. Significant visibility for how social constructs of gender, race, and sexuality intersect with these protesters' outcries will be examined. Further considerations will be given to exposing those accused of sexual violence on various fronts as well as existing allegations of wrongful deaths will be a part of the course curriculum. Additionally, political instruments that are being used to effectively penetrate these existing cultures of power and dominance will also be researched and discussed.

GS 290-802 Shadowy Lines of Feminism: Conflicting Realities of Race, Class, Sexuality and Gender (Betty Trout-Kelly)
Fully Online Course. Within the context of feminism, students will be exposed to those conflicting realities that exist for structured relationships according to race, class, gender, and sexuality. Considerations will be given to studying day to day life histories of these structured relationships and those societal perceptions that often exist in conjunction with these life histories. Relative to power, privilege, and upward generational mobility, further observation will be given to how these variances in lifestyle and societal perceptions tend to limit opportunities for common ground in each group's efforts to bring uplift and equity among these structured relationships. These contrasting realities will be presented with counter-discourse literature that reflect both comparison and contrasting ideologies for attaining and sustaining equality.

CJ 403 Sexual Violence (Sarah Koon-Magnin)

This course focuses on sexual violence. Although this course focuses on this phenomenon primarily in the United States, sexual violence as a broader global construct will also be discussed. This course will incorporate perspectives from several disciplines including criminal justice, gender studies, psychology, and sociology.
EDF 310 International Development and Education (Laureen Fregeau)
A study of international development and education in global and gender contexts that includes an examination of policy, structure, sociological issues (gender, religion, social class), and formal, adult and nonformal education. Major agency providers in the field and employment opportunities in the public and private sectors will be reviewed. Students will interact with individuals in the field through videoconferencing, face-to-face dialogues and other electronic interactions. Assessment will center on a guided project and experience specific to individual student interests. This course helps prepare students for a summer study abroad service learning experience in a developing country.
EDF 315 Education in Diverse Society (Laureen Fregeau)
Focused on the effects of diversity on teaching and learning, this course is a study of the social context of schooling from historical, philosophical, sociological, political, and comparative perspectives.
EH 478 Studies in Film (Becky McLaughlin)
This course will screen several films and examine issues of gender and sexuality as well as the intersection of gender, sexuality, class and race within this genre.
GRN 272 Gender & Aging (Sandra House)
This online course examines the dynamics of gender and aging within society from an interdisciplinary perspective. Students will be introduced to controversies in gender over the life course. These include, but are not limited to, definitions and cultural boundaries, gender in childhood, gender and relationships, gender in education and the workplace, gender and sexuality, as well as gender in late life.
HY 390 Historical Fiction (Harry Miller)
This course will focus on the literary genre of historical fiction. The historical periods and subjects to be examined will include ancient Athens, the Crusades, and female aviation pioneers of the 1920s. Students will read both old and new historical fiction works covering these areas and will produce historical fiction of their own.
IST 320 Cultural Competency (Joycelyn Finley-Hervey)
This online course offers an interdisciplinary exploration of issues related to interactions between diverse groups in teams, communities, and organizations. Reviews research from a variety of disciplines, introduces the history and law of equal opportunity in the U.S., and examines the costs and benefits of diversity. Topics include prejudice, stereotyping, affirmative action, barriers to mobility, discrimination, marginalization, mentoring, cooperative teamwork, and international issues. 

PHL 310 Classical Mythology (Kristina Busse)
Through the disciplines of English and Philosophy, this course will provide an introduction to myths and to the literature that recounts the myths, legends, and folktales of ancient Greece and Rome. This course will also look at how different writers treat the material and why their treatments vary.
PSC 489 Leadership and World Leaders (Mir Zohair Husain)
An overview of the definitions, characteristics, and typologies of leadership, with a focus on lives and legacies of global influential political leaders over the past century. The course covers at least 18 leaders, including Hitler, Lenin, Stalin, Mao, FDR, Truman, Eisenhower, Reagan, Churchill, Mahatma Gandhi, Putin, Indira Gandhi, Margaret Thatcher, Angela Merkel, Sirimavo Bandaranaike, Golda Meir, Khaleda Zia, and Sheikh Hasina Wajed.
SY 220 Marriage & the Family (Gloria Palileo; Susan Deloach)
The organization, function, and present status of the family, primarily in the United States. Problems of mate selection, marital adjustment, and parent-child relations treated on the basis of recent and current social change.