Developing the Whole Individual
Arts and Sciences majors at USA learn to combine their disciplinary knowledge with invention, teamwork, and creativity in order to find new answers and solutions. Whether in physics or philosophy, anthropology or visual arts, all fields in Arts and Sciences involve the study of those aspects of our world that address complex, open-ended problems and challenges. As a result, earning an Arts and Sciences degree is never a matter of rote learning and memorization, but is instead a much richer development of the whole individual.


Holiday Artwork Contest
Congratulations to the students who submitted beautiful University of South Alabama holiday artwork. The contest winners are Beau Shepherd, Maggie Laurence, Grace Richardson, Jose Molina and Micah Aull.
Holiday Art Sale
Friday, December 2, 8:00 AM - 5:00 PM Location: Main Art Building and Glass Art Building
Latest News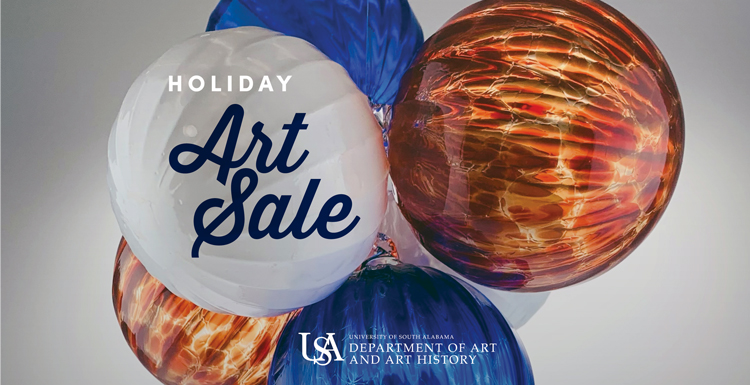 Annual Holiday Art Sale
Friday - November 18, 2022
South's Department of Art and Art History will host its...
---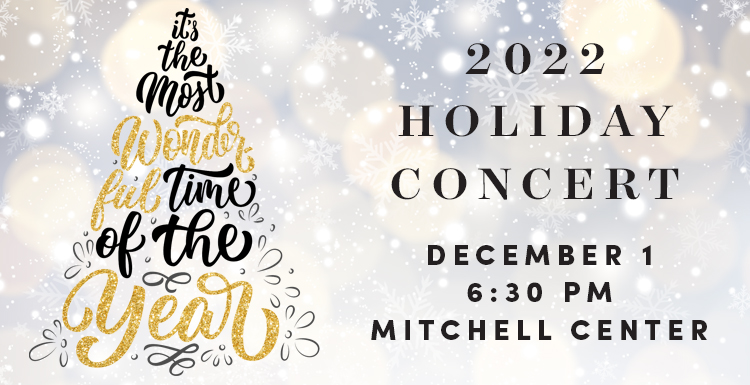 South to Host 'Wonderful Time of the Year' Holiday Concert
Thursday - November 17, 2022
Vocal and instrumental ensembles will be joined by the...
---