Welcome from Dean Andrzej Wierzbicki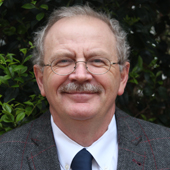 The College of Arts and Sciences is at the center of academic life at the University of South Alabama. The College offers outstanding degree programs in the arts, humanities, social sciences and natural sciences at the undergraduate and graduate level, and provides general education instruction for all undergraduate students at the University.
The dynamic and dedicated members of our faculty are committed to helping students reach their full potential. We expect our students to match the commitment of the faculty - to learn as much as they can about their world, hone their academic skills, and develop and mature ethically and socially.
The College of Arts and Sciences includes nineteen departments and four interdisciplinary programs offering 24 different undergraduate majors, 31 minors, and three undergraduate certificate programs, and one graduate certificate program. The College also offers nine master's degrees and two doctorates, Ph.D.'s in Marine Science and Clinical and Counseling Psychology. We currently have 242 full time faculty members, 3554 undergraduates majoring in one of our disciplines, and 260 students pursuing graduate degrees.
The members of the Arts and Sciences faculty teach the core liberal arts curriculum for all undergraduate students, regardless of major. Through the core curriculum, we introduce each student to a broad spectrum of knowledge in four main areas: the humanities, social and behavioral sciences, natural sciences and mathematics, and fine and performing arts.
The goals of a liberal arts education are to develop within each student an awareness of his or her cultural traditions, an understanding of the scientific method, a sense of intellectual curiosity, the skills to carry out independent inquiry, the ability to think critically and communicate effectively, and a sense of awareness and responsibility for the well-being of society. We invite you to explore the many wonderful opportunities that await you within the College of Arts and Sciences.
Andrzej Wierzbicki, Dean