Arts and Sciences Transfer Students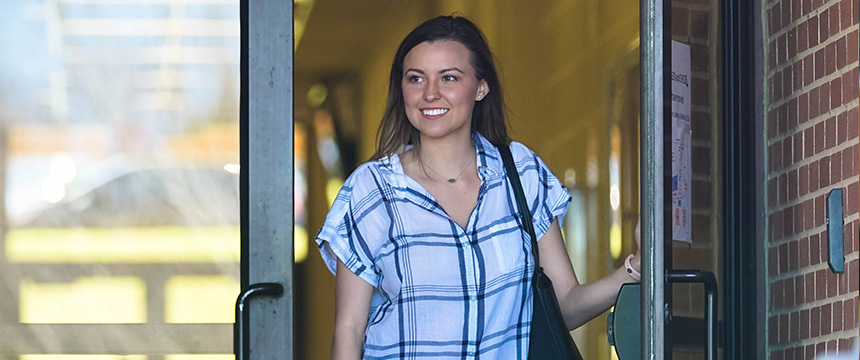 Step Up to the USA College of Arts and Sciences
If you have attended a regionally accredited college or university after high school graduation, and have at least a 2.00 cumulative average GPA, transferring to a major program in the College of Arts and Sciences is an outstanding way to complete your degree.
The University of South Alabama is a Carnegie Foundation-designated "High Research" institution, and the College of Arts and Sciences is at its heart. The USA College Arts and Sciences boasts a vibrant and engaged faculty, a very competitive 21:1 student-faculty ratio, and a high proportion of courses taught by full-time professors. With 24 majors and nearly 50 major concentrations, the College of Arts and Sciences is the place to find a program to complete your degree.
Admission Requirements
You are a transfer applicant if you have attended another college or university after graduating from high school. (If you have completed a bachelor's degree at another institution, you can apply for a second bachelor's degree at USA). Transfer applicants must have a 2.0 GPA, although some students with less than a 2.0 may be granted probationary admission. Transfer applicants must provide an official transcript from each college or university attended.
If you are transferring with more than 30 credit hours, you are not required to submit a high school transcript or ACT scores. However, in some cases it might still be to your advantage to have your ACT scores sent to the Admissions office, since you may be exempt from certain general education courses based on your ACT scores. Courses you could be exempt from with an appropriate ACT composite score or sub-score include EH 101 (Composition I), MA 112 (Precalculus Algebra) and BLY 121 (General Biology I). Consult the most recent version of the USA Bulletin to view the required ACT scores for exemption.
If you have earned less than 30 semester or 40 quarter hours, then an official high school transcript is required. If you have graduated from high school within five years, there may be additional requirements.
Transfer Credit
Once you apply for admission to the University and your transfer courses have been evaluated, you will see which courses have been accepted for transfer and which ones have not by looking at your unofficial transcript in PAWS.
If you are transferring from another community college or university in Alabama, many of your transfer requests will be governed by AGSC/STARS. The AGSC is the Articulation and General Studies Committee for Alabama, and STARS is the Statewide Articulation and Reporting System.
If you are transferring from another four-year university in Alabama, consult the AGSC Transfer Guide to view the approved transfer guidelines for transferring course credit from your previous university to USA.
If you are transferring from another community college in Alabama, you may request a STARS Transfer Guide for your specific situation. This will provide a guideline to help in your selection of courses at USA.
Please note that there are additional transfer restrictions. Among these restrictions are the following:
Only 60 semester hours can be accepted for transfer from a community college. A bachelor's degree requires a minimum of 120 semester hours, and only one-half of your degree can be earned at a two-year school.
Courses offered by USA at the 300 level or higher will not be accepted as a transfer from a community college without special approval from the appropriate college dean.
No more than 30 semester hours of credit from Advanced Placement (AP), College Level Examination Program (CLEP), credit by exam, correspondence courses, military service courses, and other approved non-collegiate-sponsored programs are allowed.
USA will not accept grades below a "C" for EH 101 and EH 102 (Composition I and II).
Financial Assistance
A number of transfer scholarships and other forms of academic assistance may be available to you. Please visit the Transfer Scholarships page for details of scholarships specifically for transfer students, as well as the University Financial Aid Office for a description of the many scholarship opportunities available to all students.