Wellness Houses and House Mentors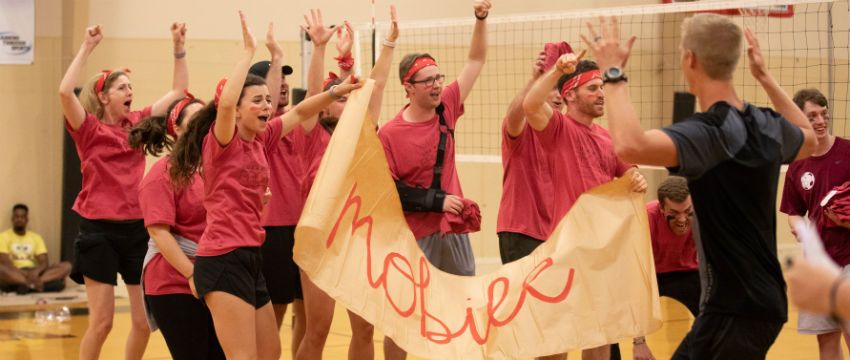 "Each incoming medical student is assigned to one of five Wellness Houses..."
Wellness Houses
During orientation, each incoming medical student is assigned to one of five Wellness Houses, which they will remain in for the duration of medical school: House Apalachee, House Blakeley, House Mobile, House Spanish, and House Tensaw. Each House bears the name of a river that empties into the Mobile Bay, a tribute to our institution's mission of providing "the highest quality healthcare for the citizens of Alabama and the Central Gulf Coast region."
House Mentors
Each Wellness House has House Mentors, faculty members that are committed to seeing students excel both in and outside the classroom. House Mentors not only serve as career and academic mentors for their house, but also as "House Parents" who play an integral role in cultivating an encouraging and uplifting home away from home. Throughout the year, Wellness Houses compete against one another in various drives and events, gather for dinners and socials, and help foster comradery among classmates.
Mentorship Program
Shortly after arriving to the USA College of Medicine, each incoming student will be matched with a student mentor from the preceding class. This matching process is based on personality and mutual interests - both personal and professional. Mentors act as a point-of-contact for practical information like recommended academic resources, study habits, transitioning to life in Mobile, and more.