South's Systems Engineering Ph.D. Program Graduates two new Ph.D.
---
Posted on June 11, 2018 by R. Cloutier
R. Cloutier
---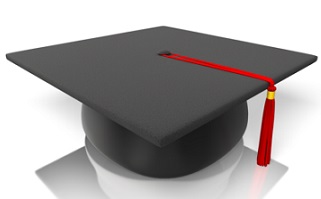 ---
We have two new graduates from the College of Engineering's Ph.D. program!
Dr. Barbara Turrens is a Licensed Professional Engineer working at Austal USA, here in Mobile, AL. her dissertation is titled: "Toward Systems Complexity in Modern Shipbuilding". Regarding her research, Dr. Turrens wrote:
"The art of shipbuilding has evolved over centuries and, yet, some aspects of shipbuilding remain undefined or undiscovered. Modern shipbuilding, especially where Naval ships are concerned, relies on modular design and modular construction methods to efficiently create a product that, in many respects, is a floating city. While much is known about the basic methodology of shipbuilding, some attributes within the industry remain largely undefined. In this research, the electrical subsystem of two classes of modern Naval ships and their associated manufacturing labor demand is explored. Using physical, logical, and functional architectural perspectives, an initial method of defining distinct types of interfaces, global and local, is devised."
Dr. Turrens joined the program in 2013 and obtained her doctoral degree while working full-time at Austal USA – quite an accomplishment. Congratulations Barbara!
The second graduate, Dr. Kari Lippert, works for the Department of Defense. Her dissertation is titled: Toward the Evolution of Information in Digital Ecosystems. In her abstract, Dr. Lippert states:
"Digital ecosystems are the next generation of Internet and network applications, promising a whole new world of distributed and open systems that can interact, self-organize, evolve, and adapt. These ecosystems transcend traditional collaborative environments, such as client-server, peer-to-peer, or hybrid models (e.g., web services) to become a self-organized, interactive environment. The complexity of these digital ecosystems will encourage evolution through adaptive processes and selective pressures of one member on another to satisfy interaction, adaptive organization, and, incidentally, human curiosity."
Dr. Lippert now resides in Hawaii, and works for a government agency. Kari joined the program in 2016, transferring from Stevens Institute when Dr. Cloutier joined the D.Sc. program. Congratulations Kari!
------------------------------------------------------------------------------------------
The Systems Engineering Doctor of Science program at the University of South Alabama was approved by the Alabama Commission on Higher Education in 2012. The stated program objective was to "produce a professional doctorate degree in Systems Engineering, an interdisciplinary, collaborative approach to engineering design." Classes began at USA in August 2013, and the program has continued to grow. It has a mix of full-time and part-time students from all engineering disciplines. For further information, contact Dr. Robert Cloutier, rcloutier@southalabama.edu.
---
---