USA Link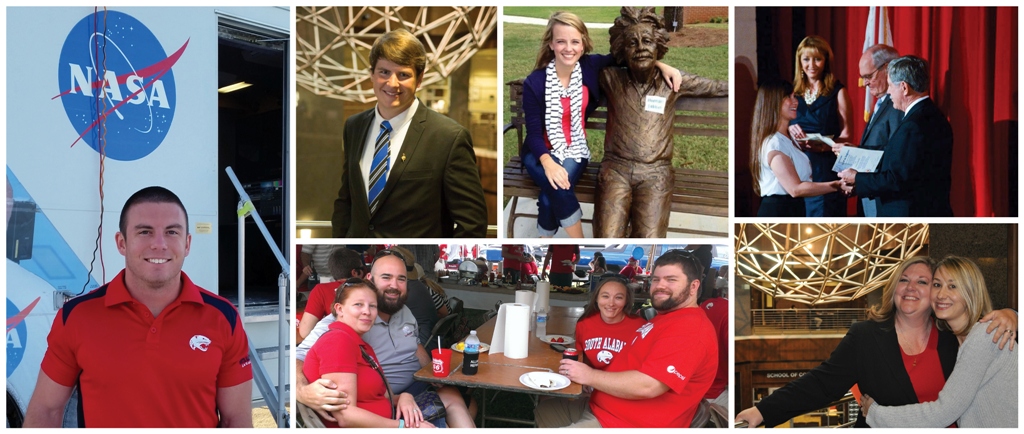 Not only do LINK Scholars excel in the classroom, but they also get involved on campus - national engineering competitions, honor societies, athletic events, etc. They get the full college experience at USA!
Program goals
To provide academic and financial support to talented students transferring from community colleges to pursue degrees in engineering
To streamline pathways to degree completion and entry to the engineering workforce
LINK Scholarship
Students in the LINK program will receive scholarships of $6,000 annually ($3,000 per semester). Scholarships can be awarded for transfer in spring or fall semesters.
Eligibility
In addition to admission as a new transfer student to the University of South Alabama, eligible applicants must:
Be a U.S. citizen, permanent resident, national, or lawfully admitted refugee.
Plan to be enrolled full-time in an engineering degree program at the time scholarship is received.
Have a transfer GPA of 3.0 or higher in a pre-engineering curriculum
Demonstrate financial need, as defined by eligibility for federal need-based financial aid. Applicants are required to complete the Free Application for Federal Student Aid (FAFSA)