Apply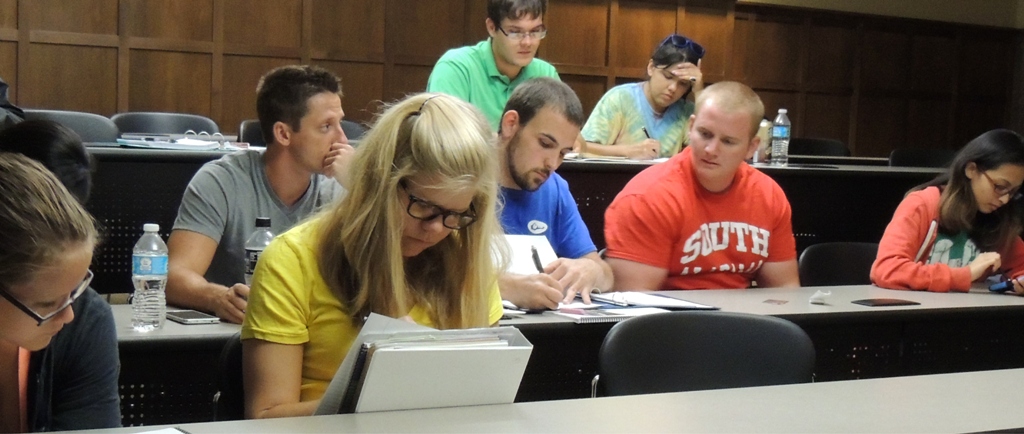 Before you apply
You must first be admitted to the University of South Alabama, with a chosen major in an engineering program. Then you will apply through the Office of Scholarship Services using the Jag$POT portal.
Since the LINK scholarship is for students with demonstrated financial need, you must have completed the FAFSA application. Your information must be available to the Office of Financial Aid at the University of South Alabama.
Jag$POT Application Checklist
So that you are ready for the application process once you log into Jag$POT, here's a checklist of what you will need:
Transcript showing all college-level courses you have taken (unofficial is fine)
The email address of a faculty member who has agreed to write you a letter of recommendation
Responses for the application questions below
Application Questions
Below are the questions you will be asked in Jag$POT. We recommend that you prepare your responses in a word processor so that you have the benefits of Word Count and Spell Check as you respond to the questions. Then you can just copy-and-paste into the application later. Remember that these questions are an opportunity for the selection committee to get to know you, so communicate well and be yourself! The questions offered in each section should give you some ideas of what you might discuss, but feel free to make it your own. The recommended word count should give you an idea of how detailed your responses should be.
Describe your academic experience thus far in college. For example, what courses were most enjoyable or most challenging, and why? What strategies have you used to succeed? Do any academic experiences stand out as particularly meaningful? (100-250 words)
Describe your extracurricular activities, including volunteer experience and hobbies. In your discussion, tell us which forms of community engagement or hobbies are most rewarding for you and why. (100-250 words)
Describe any work experience. Was there a reason you worked a particular job? What were the least or most enjoyable parts, and why? What have you learned from your work, and how do you think it will benefit you in an engineering career? Do you plan to continue working while pursuing the engineering degree? If so, how many hours per week? (50-250 words)
How have you paid for college so far? How much does your work outside of school contribute to paying for college? Do you receive federal financial aid (e.g. Pell grants, subsidized or unsubsidized student loans) or other scholarships? Does your place of employment have tuition benefits? Are there particular hardships that you wish to share? (50-250 words)
Why are you interested in a career in engineering? What discipline in engineering (chemical, civil, computer, electrical, or mechanical) do you plan to pursue, and why? What do you hope to do when you complete the degree? (100-250 words)