There is still time to sign up for the 2015 JDL Audition Clinic on Saturday, May 30th!
---
Posted on May 26, 2015 by Will Petersen
Will Petersen
---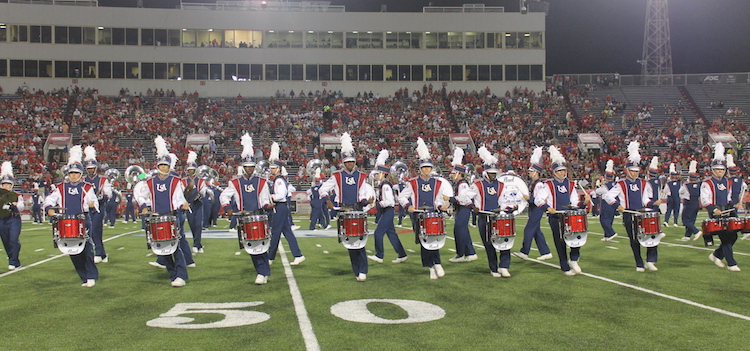 ---
We would like to remind everyone of the Jag Drumline Audition Clinic to be held on May 30, 2015 (Saturday) on the campus of the University of South Alabama. This is a great opportunity to meet prospective members, get a leg up on audition material, and get a chance to work with our fantastic JDL staff, led by Dr. Luis Rivera and Mr. Matt Greenwood prior to the July auditions. In addition you will have the opportunity to work with our Undergraduate Teaching Assistants Bryant Ramey and Soren Odom. This should be a fun and instructive day for all who sign up. This clinic is also open to returning JDL members from the 2014 season!
There is no cost for the JDL Audition Clinic and lunch will be provided. Please follow this link for to sign up!
If you are already signed up there is no need to re-register. Registrants for the clinic will receive detailed information on the afternoon of Wednesday, May 27th about check-in as well as directions to the Jaguar Marching Band Rehearsal room and what to bring for the day.
We look forward to seeing many of you at the JDL Audition Clinic!
Dr. Will Petersen
Director of Bands
University of South Alabama
Dr. Luis Rivera
Director of Percussion Studies
University of South Alabama
---
---