USA SOC Places First at the HACKtheMACHINE Data Science Competition
---
Posted on September 12, 2019 by Spencer Radford
Spencer Radford
---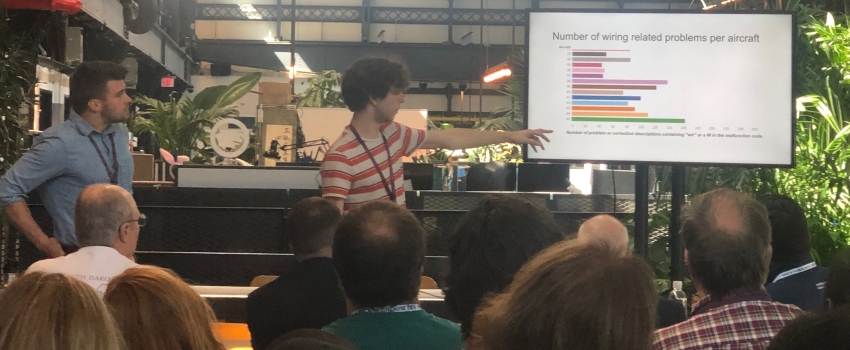 ---
Students from USA School of Computing recently competed in and placed first at the HACKtheMACHINE data science competition in Brooklyn, New York on September 6-8.
HACKtheMACHINE was formed to help the Navy solve its foremost digital challenges. At HACKtheMACHINE, industry professionals work alongside military and government personnel to solve complex problems that impact the global community. The task was to help the Navy learn whether data science and machine learning can predict maintenance problems before they happen and keep aircraft like the F-18 in the air longer.
The members of School of Computing, who competed for different teams, were John Pomerat and Kane Hollingsworth.
John Pomerat, who helped lead, organize, and present for the winning team, is a sophomore majoring in Computer Science and Mathematics.
---
---