SoC Retirement Celebrations
---
Posted on July 31, 2020 by Keith Lynn
Keith Lynn
---
SoC Retirement Celebrations
---
Ms. Patty Lynn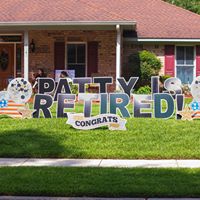 Ms. Patty Lynn served our department as an Administrative Assistant for 9 years. Patty Lynn was instrumental in making the School of Computing a regional affiliate for the National Women in Technology Aspiration in Computing award. This award acknowledges girls and educators in our region who aspire to pursue futures in technology-related fields and grow access to technology.
Mr. Howard Whitston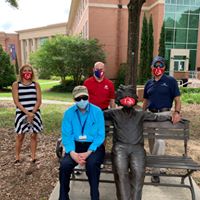 Mr. Howard Whitston served as an instructor in our Computer Science department for 15 years. Additionally, Mr. Whitston was the faculty coordinator for the ACM chapter and the Video Game Development Club in the School of Computing. These two roles directly impacted students and helped them grow their passions and experiences through competitions and hands-on activities.
Mr. Leo Denton
Mr. Leo Denton served as an instructor for the School of Computing for 11 years. Mr. Denton left a lasting impression on all of his students through his approach to learning. This approach not only taught concepts but ignited a passion towards learning and a quest for knowledge. Mr. Denton, this past December 2019, was the first School of Computing faculty to ever give the graduation address.
While their presence will be missed, the impact that each of them has left with students, faculty, and staff will last a lifetime. Thank you all for your many years of service to the School of Computing.
---
---