Alumni Spotlight: Rosalind McCullough
---
Posted on January 28, 2021 by Keith Lynn
Keith Lynn
---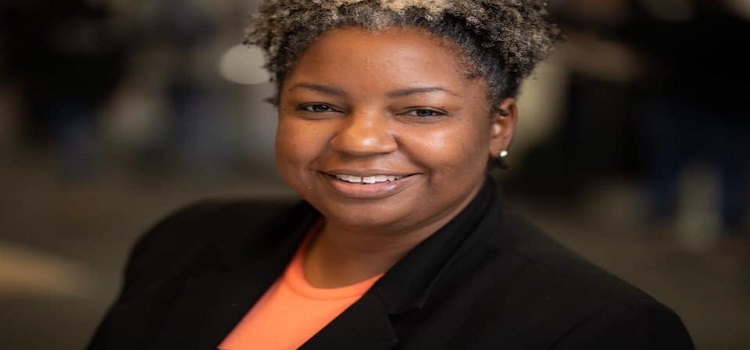 ---
Rosalind McCullough
BS – Information Systems, 2013
MS – Information Systems, 2015
Research Software Engineer for IBM Research, Research Emerging Technology Engineering group
Huntsville, Alabama

Rosalind McCullough earned both her Bachelor's and Master's degrees at USA's School of Computing and says that prepared her for more than just the technical aspects of her work at IBM Research as a research software engineer in the Research Emerging Technology Engineering group. "Having two degrees in Information Systems often allows me to look at security issues from a different angle than most people who have a strictly technical background."
That preparation also formed a solid foundation and led to her acceptance into the PhD program at the University of Alabama in Huntsville where she is currently pursuing a doctorate in Computer Science while working full-time.
Her time in the School of Computing introduced Rosalind to both teaching and researching at the collegiate level, shaped her future, and directly led to what she does for a living today as a research software engineer. Recalling her time as a student at USA, Rosalind says, "I don't have a favorite instructor because each of the ones I had imparted a bit of their wisdom on me. However, Dr. Michael Doran used to give a lecture describing how man has interacted with data throughout history, beginning with cave drawings. That lecture still shapes my research."
As a student member of Jaguar Women in Technology, Rosalind was encouraged by Dr. Debra Chapman and Mrs. Angela Clark to apply for the Grace Hopper Scholars program. Even though she was a bit reluctant at first, she did apply, she was accepted and she ultimately attended the annual Grace Hopper Celebration. According to Rosalind, that experience changed her trajectory. "Being in the presence of thousands of women from all over the world who were working and studying computing gave me a better view of the community to which I belonged."
Rosalind continues to be involved with the Grace Hopper Celebration as a member of their advisory board. For several years, she served as lead chair of the Anita|Bees (formerly known as the GHC Communities Committee) for the annual event. She also serves on the advisory board for Black Women in Computing and is a GEM Fellow, an Adriel Johnson Fellow and a Women in Cybersecurity Scholar.
Due to her continued love for teaching and mentoring, Rosalind occasionally volunteers to teach computing or security classes for the Huntsville Chapter of Black Data Processing Associates. "A system that I designed and that my team and I built is currently used to protect IBM Research assets."
Even though there have been challenges during the coronavirus pandemic, Rosalind feels that IBM has been excellent in allowing their teams to find the right work-life balance for their particular circumstances. "It was not only necessary to have an infrastructure in place that could support work-from-home situations for the majority of our workforce, but also have a company culture that supports the effort as well. IBM offers online wellness classes (e.g. guided meditation, yoga) and flexible work schedules."
She goes on to say, "As for how I handle work-life balance, I have a built-in stress reliever in the form of an adorable dog. She is like an alarm clock that reminds me every few hours that she needs a walk or a play session. I also make it a practice not to work on Sundays. Sunday is my day to recharge so I go to church (virtually for the time being), listen to gospel and jazz, drink wine and eat delicious things."
As many School of Computing students return to classes for the spring semester, both in-person and virtually, Rosalind offers this advice:
"I encourage current School of Computing students to continually question what you think you know. Contrary to popular belief, new knowledge is not always found by boldly sailing for the horizon; it is often overlooked in the tidal pools of scientific exploration. One just has to slow down enough and look closely enough to see it."
---
---