Team Kitten Factory
---
Posted on April 1, 2016 by
---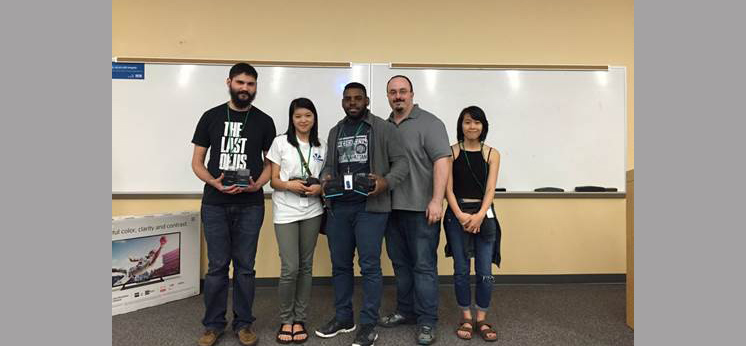 ---
Team Kitten Factory and three of USA's own were sent home with Myo Gesture Control Armbands after placing 2nd out of twelve teams at CodeFest 2016 hosted by University of West Florida, April 1-3.
CodeFest is a competitive event where programmers, project managers, graphic designers, and others within the software development industry come together to form teams that develop a product over a weekend for the consumer. This year's theme was "Areas of Need in Education" with several categories including Kindergarten Readiness, Programming in K-12, Broadening participation in STEM and Musical Education.
Kitten Factory worked diligently over the course of 36 hours creating an application with Android Studio and Adobe Creative Suite. The theme? Kittens. In an effort to help teach children the fundamentals of Genetics and Probability, the application allows one to select two cats and through the process of Punnett Squares and genotypes create a cute baby kitten. Kitten customization and social media sharing were also included for cuteness overload.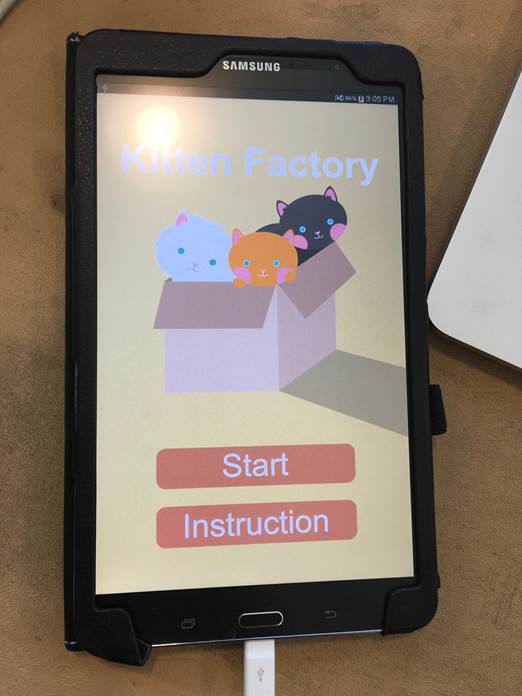 ---
---