Online Tutoring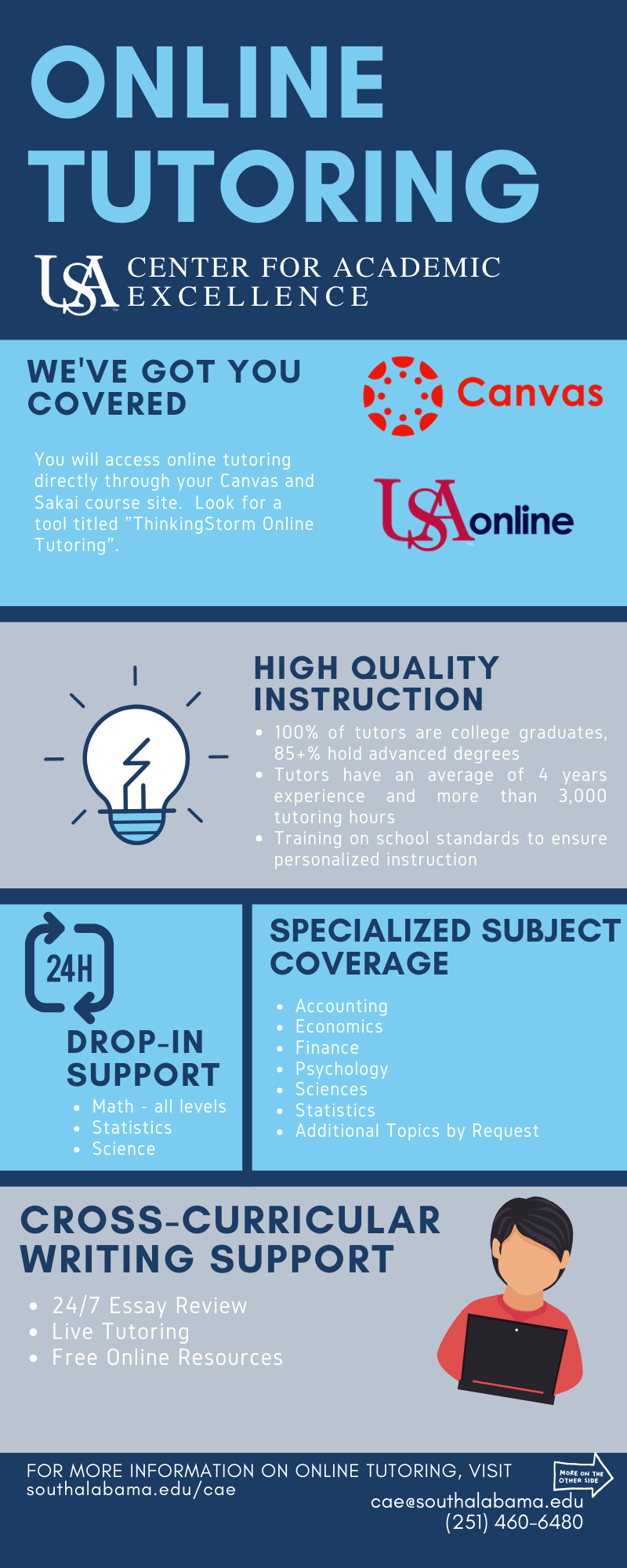 The Center for Academic Excellence provides online tutoring for students through ThinkingStorm platform. This service is available for students enrolled in fully online courses.
This platform provides students with access to live one-on-one tutoring a variety of general education courses, including math and sciences, as well as live writing tutoring appointments and asynchronous feedback on papers.
This online tutoring service is accessed directly via Sakai and Canvas course sites. Please contact your instructor if you do not see the ThinkingStorm tool on your course site.