Center for Academic Excellence Syllabus Language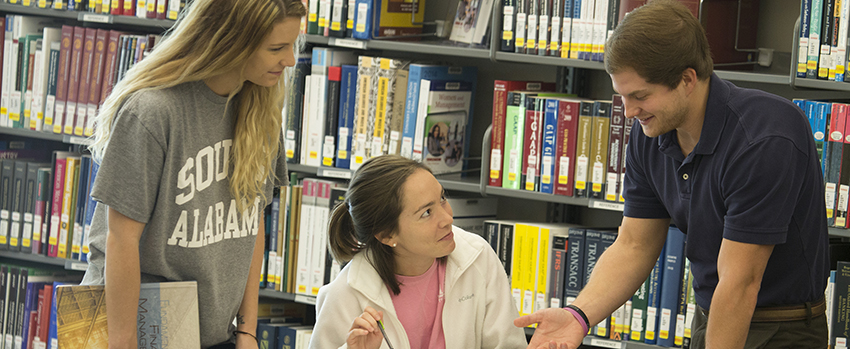 USA Center for Academic Excellence
The Center for Academic Excellence is a learning center offering tutoring and a variety of other free services to help USA students succeed. The CAE's mission is to provide learning resources for all USA students. The CAE's mission is grounded in a growth mindset, which posits that students can learn anything with hard work, perseverance, and good study habits.
The Center for Academic Excellence offers subject-based tutoring for a large variety of general education courses, as well as writing consultations for courses in any discipline. Additionally, the CAE provides workshops, events, and programs aimed at empowering USA students to succeed in their coursework and beyond.
To schedule a subject tutoring appointment or a writing consultation with the Center for Academic Excellence, please visit www.southalabama.edu/cae, email cae@southalabama.edu, or call (251) 460-6480.