Mitchell Family History
Arlene and Mayer Mitchell
The Mitchell name has become synonymous with generosity and unwavering support on the campus of the University of South Alabama. This landmark building is named in recognition of the late Mayer Mitchell, his loving wife Arlene Mitchell, and his brother Abraham Mitchell.
Avid basketball fans, the Mitchells bestowed a generous gift to ensure the completion of the Mitchell Center, which celebrated its opening in May 1999. The University's 1999 Spring Commencement marked the ribbon cutting at the Mitchell Center and celebrated the philanthropic support of the Mitchell Family. In 2001, the family commissioned sculptor Sam Nettles, to construct the bronze jaguar statue that now sits on the north lawn of the facility.
The Mitchell Center hosts a wide variety of campus events from South Alabama Basketball to University Commencement as well as countless other community-engaging concerts, exhibitions, and festivals.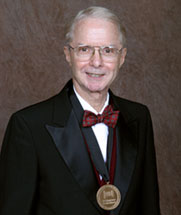 Abraham Mitchell