Quick Facts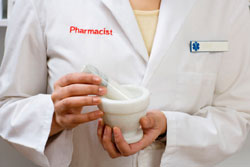 Who
Auburn University and the University of South Alabama.


What
To offer a doctor of pharmacy degree (pharm.d.) at the USA campus in Mobile.


Where
The satellite campus is located at 650 Clinic Drive which is in Building 3 of Research Park on the USA campus.


When
The program began in fall 2007 and accepts twenty-four students each fall.


Why
To alleviate a shortage of pharmacists and improve access to health care in Alabama and across the United States.


How
For admissions information on the doctor of pharmacy program, call Auburn University Harrison School of Pharmacy (Mobile Campus): (251) 445-9300

For undergraduate pre-pharmacy admissions information, contact one of these:
AU's Undergraduate Admissions Office at (334) 844-4080
USA's Admissions Office at (251) 460-6141
USA Pre-Pharmacy Advisor, Patty Davis at (251) 445-9280 or pmdavis@southalabama.edu