Postponed College? New Resource Available
---
Posted on January 7, 2019
Joy Washington
---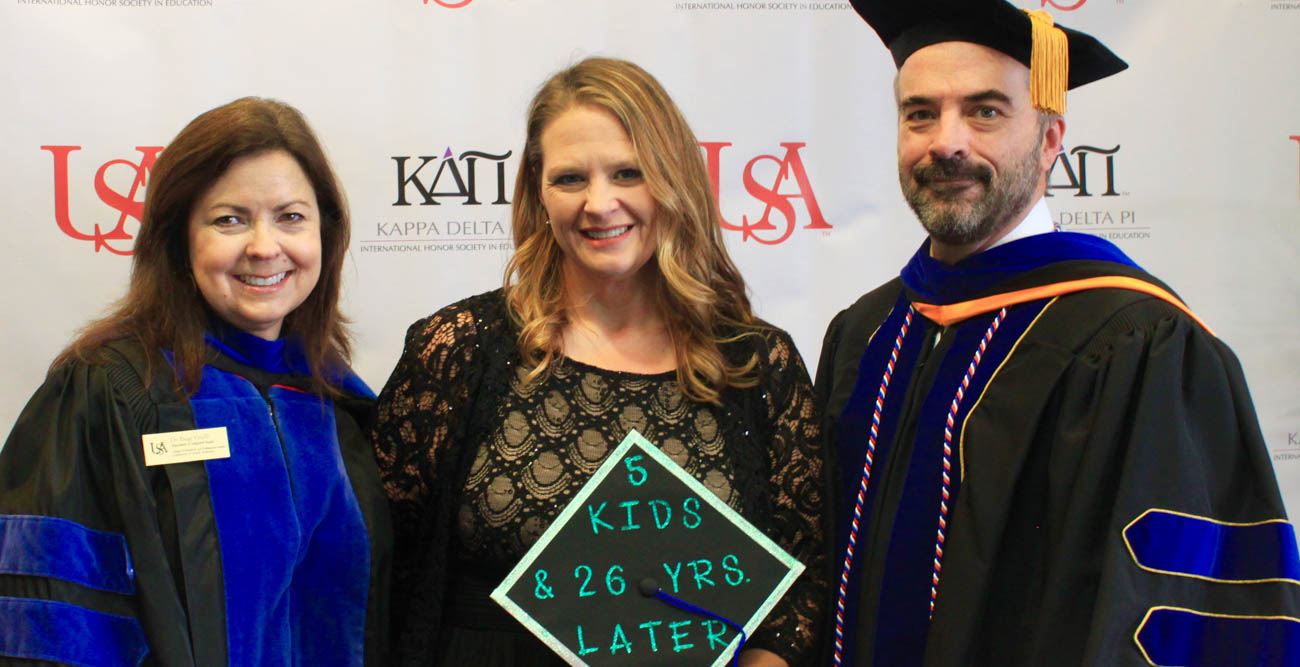 ---
Many adults who are leading busy lives would like to go to college or finish getting the education that they postponed. The University of South Alabama has created the Office of Adult Learner Services, OALS, to better support those students who have unique circumstances.
OALS is in the department of integrative studies in USA's College of Education and Professional Studies. An open house will be held for those interested in meeting with the faculty and staff about OALS from 4-6 p.m. on Tuesday, Jan. 15, in the College located at University Commons.
"The goal of the new office is to recruit more adult students, and to provide support to help them succeed at South," said Dr. David Johnson, provost and senior vice president for academic affairs. "Adult students, typically defined as students over the age of 25, often have somewhat different needs than those who are of traditional age. Often they will have started college somewhere along the way and stopped for any number of reasons. They can now benefit from access to advisors who can help them choose a major that fits best with their prior course work, as well as helping them achieve their career goals."
The OALS will provide much-needed resources along with faculty and staff serving as advocates helping to guide the University to develop effective policies and procedures to better serve South Alabama students.
"This new office will provide a path for us to be able to meet the unique needs of non-traditional students, and help them meet their goals of obtaining a college degree," said Dr. Andrea Kent, dean of the College of Education and Professional Studies. "We have already reached out to the other colleges and offices on campus to establish a seamless process for students in getting the help they need, regardless of their major."
The students will receive ongoing help for the duration of their higher education journey at South.
"We are providing guidance and support tailored to our students' individual situations, from program inquiry to graduating and becoming South alumni," said Dr. Paige Vitulli, chair of the department of integrative studies and program coordinator for graduate art education. "We will assist them with getting adjusted to the University environment, navigating admissions, exploring financial aid, discovering provisions for veterans, mastering online learning, accessing learning supports for writing, using the library, finding buildings, getting connected with the University community, discussing options to earn college credit for prior learning through their profession, and finding a job."
For more information, visit the Office of Adult Learner Services website, call (251) 380-2862 or email adultlearner@southalabama.edu.
---