Engineering Grad Launches Career with Space Force in Colorado
---
Posted on January 28, 2022
Thomas Becnel
---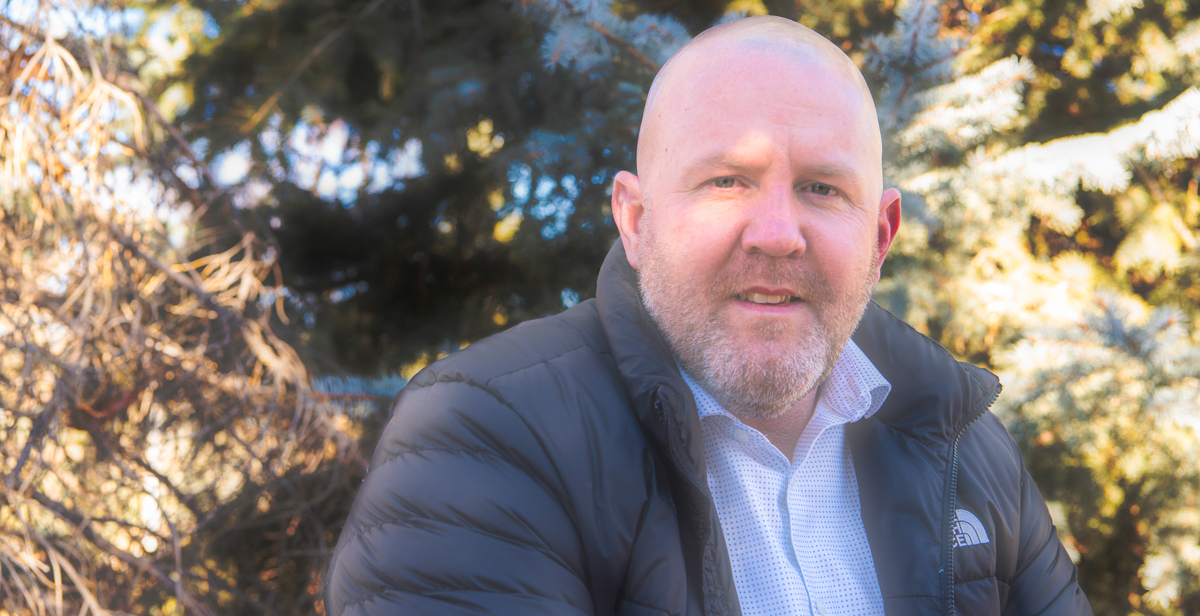 Timothy Holden, who earned a degree in electrical engineering at the University of South Alabama, is a contractor at Peterson Space Force Base in Colorado.
---
Timothy Holden served eight years in the Marine Corps and then worked as a police officer before he began studying electrical engineering at the University of South Alabama. While earning his degree, he helped raise three children and worked full-time as a security guard.
He jokes about being described as a "nontraditional" student.
"Well, I wasn't this traditional student playing games in the quad," he said, laughing. "It was very, very difficult. I went straight through college without taking a break, so I didn't sleep for five-and-a-half years. But if you want something bad enough, you can do it."
Holden, 39, thinks the discipline and stamina he learned in the military paid off during his academic career. After earning a bachelor's degree in 2019, he worked at a steel mill for a year in Calvert, Alabama. Then he moved to Colorado Springs, Colorado, and began work as a civilian employee at Peterson Space Force Base.
The South graduate did well at his work on classified communication systems. After 15 months, he took a job with LinQuest, a private contractor, in the same office.
"I moved from one row of cubicles to another,' Holden said. "That was the difference."
After years of heat and humidity on the Gulf Coast, he's enjoying the dry cold of the Rocky Mountains. He's as busy as ever, with a full-time job and work on his master's degree in engineering.
At South, Dr. Tom Thomas, an associate professor of engineering, remembers Holden's tenacity and work ethic. He's taught plenty of veterans, along with older students and students with families and full-time jobs.
"We've never had anybody that combines all of these attributes that has been so successful and completed a degree in electrical engineering," he said. "I taught Tim in several classes. He was very well organized and good at time management. He had to be. He was also a natural leader for the other students. He didn't seek out that role – he just had that kind of personality."
Thomas is pleased that Holden is going to graduate school and specializing in wireless communications, which he describes as a difficult field in a difficult discipline.
"I'm really proud of how well he has done in the Space Force and I'm looking forward to hearing about him finishing his Ph.D. one day," he said. "I guarantee you he can do it if he sets his mind to it."
Holden grew up in Pensacola without much interest in school or higher education. At 17, he enlisted in the Marine Corps and wound up serving three tours in Afghanistan.
"It was a very dynamic period in the world and in my life," he said. "I think those eight years gave me the drive and the knowledge of how much I could take and how much I could do."
Back home on the Gulf Coast, he became a Mobile police officer. Then he worked for the Sheriff's Office and became an investigator of property cases and violent crimes.
"It was exhilarating at times," he said, "but it's a difficult profession."
When his father died of cancer, Holden took stock in his own life. He decided he needed an education. He started out in community college before earning a LINK Scholarship to study engineering at South.
"I liked math," he said. "It turns out, I have an analytical mind."
After going to class during the day, Holden would work the night shift, 10:30 p.m. to 7 a.m., as a security guard at a Mobile hospital. When things were quiet, he could get some of his homework done.
After graduating, Holden funded a $1,000 group design project in the College of Engineering. He also spoke to the campus chapter of the American Society of Mechanical Engineers.
"I tried to emphasize grad school, grad school, grad school," he said. "It's difficult to figure out what subset of your discipline you actually want to work in."
In Colorado Springs, Holden works with satellite communication systems. He talks about things like machine learning and extended reality. Much of what he does is classified.
He started work on his master's degree in engineering at South before moving to Colorado. He's not sure if he'll go on to earn a Ph.D. He doesn't know where his career might lead.
"Wherever the most interesting job opportunity is," he said, "that's where I'll be."
---