Dean Announced for the USA Pat Capps Covey College of Allied Health Professions
---
Posted on March 25, 2016
Joy Washington
---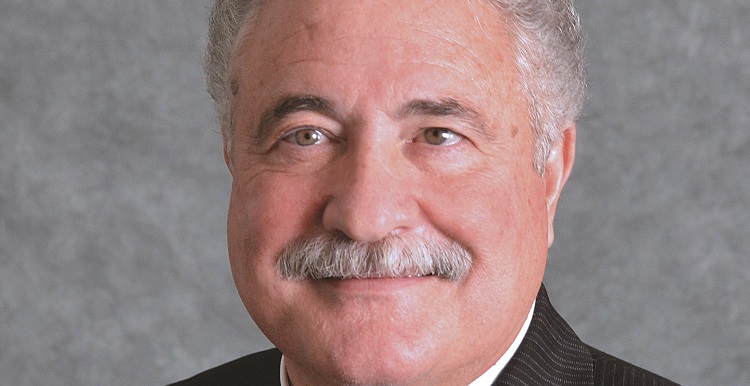 Dr. Gregory H. Frazer was selected to lead the Pat Capps Covey College of Allied Health Professions following a national search. He will assume his new role on Aug. 1, 2016.
---
Dr. Gregory H. Frazer has been named dean of the Pat Capps Covey College of Allied Health Professions at the University of South Alabama.
Frazer will join South from Duquesne University where he serves as the dean and professor of the John G. Rangos Sr. School of Health Sciences. In addition, he has served for the past five years as Duquesne's faculty athletic representative to the A-10 and the NCAA.
Frazer previously held positions as dean of the Victor F. Spathelf College of Allied Health Sciences at Ferris State University. He also held faculty and administrative positions at the University of Central Florida, Old Dominion University, Indiana University and Eastern Virginia Medical School.
Frazer was selected to lead the College following a national search, according to Dr. G. David Johnson, USA provost and senior vice president for academic affairs. Frazer will assume his new role as dean on Aug. 1, 2016.
"I am excited to announce the appointment of Dr. Gregory Frazer," Johnson said. "He has a wealth of experience as a scholar and administrator that will allow him to provide outstanding leadership in his new role at South Alabama."
Frazer received his Ph.D. in health education and administration from Southern Illinois University and a master's degrees in sociology and health science from Ball State University.
He will succeed Dr. Rick Talbott, who has served as dean of the College for the past 13 years.
"It's a high honor and privilege to be selected to serve as the fourth dean of the Pat Capps Covey College of Allied Health Professions and to become a member of Provost David Johnson's team," Frazer said. "Deans Covey and Talbott have established a legacy of excellence and accomplishment that serves as a point of pride for the University and the professional community."
Frazer is a member of numerous professional organizations. He is a past president of the Association of School of Allied Health Professions, ASAHP, where he also served a six-year term on the ASAHP Board of Directors. Frazer currently serves on the Boards of Directors for the Commission on Accreditation of Athletic Training Education, the Accreditation Review Committee on Surgical Technology and Surgical Assisting, and he recently completed a ten-year appointment on the Commission on Accreditation in Physical Therapy Education.
Frazer also served for six years on the Board of Directors of the Commission on Accreditation of Allied Health Education Program, as well as the EMS Educators Credentialing Service, the Jewish Healthcare Foundation/Coro Pittsburgh Health Sciences Fellowship Board and Life's Work Inc.
In addition, Frazer serves on the editorial boards of Journal of Allied Health, American Journal of Health Behavior, International Journal of Interpersonal Care, and The Health Educator, Journal of Eta Sigma Gamma, and has served as a strategic planning and marketing consultant to several health care facilities and universities. Frazer has also developed and directed students on three-week healthcare courses to China, Tanzania, Uganda, Italy, Tunisia, Zanzibar, South Africa and Hungary.
"I look forward to working closely with the faculty and staff to continue that commitment to student, faculty and staff success and continue to enhance that reputation of excellence and service to the citizens of the state of Alabama and the respective health professions at South Alabama."
---