Herstory: USA Voices on Women's History
---
Posted on March 30, 2016
Joy Washington
---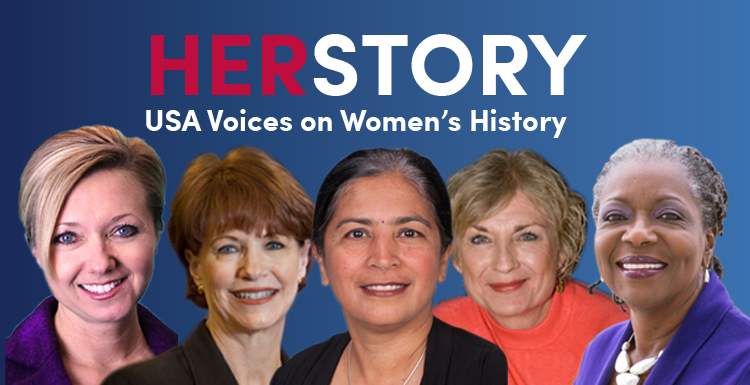 ---
"Our History is Our Strength!"
-The National Women's History Project, which led a coalition that successfully lobbied Congress to designate March as National Women's History Month.
The University of South Alabama could not allow March to end without saluting this month as National Women's History Month with Herstory: USA Voices on Women's History, featuring the thoughts of faculty, staff and alumnae. Each of them shares thoughts on how women have shaped America's history, how they have enriched the story and share their own success and lessons learned from women history makers.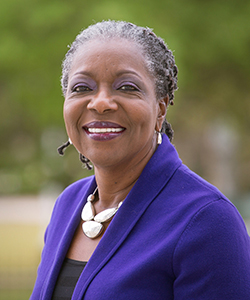 Hattie Myles, Ph.D.
Assistant Dean, Student Affairs and Education Enrichment, College of Medicine
From Pocahontas to Harriet Tubman to Susan B. Anthony, women have forced us to look at history in new ways. They have shaped and enriched the story of America's history through religious practices, familial and community systems, political positions and economic disciplines. Legal and social discrimination created and continues to create a culture of education, literacy and a desire of women to excel in spite of the tradition of organized retention.
Celebrating women's history is essential to female emancipation. Women's refusal to be second class citizens might often go unrecognized, but their well-documented, though seldom touted paths and fights were and are, more often than not, just as courageous. I became the first in my family to attend college, and the first in my community to earn a terminal degree.
In school, I learned the story of Harriet Tubman. It was not until college that I learned that my mother's and my name were derivatives of Harriet. I researched and read her story. Ironically, after almost 30 years working in higher education, I realized that even my work mimicked the work that Harriet did - helping my people become free from the master of ignorance and mis-education. As a woman who grew up motherless in rural Mississippi from age 11, I had a wonderful father who never learned to read or write, but who could do math mentally and had love and common sense overflowing. My major success was going away to college from a community where children, especially black children, were not expected to even know that there was education beyond the 12th grade.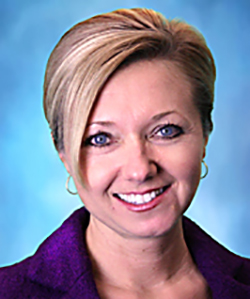 Rosalynn Bliss,
USA Alumna and Mayor of the City of Grand Rapids, Mich.
From the early women who joined the causes of temperance and the abolition of slavery – which led to their own pursuit of equal rights – to those who fought for civil rights to contemporary women who changed the social, political and educational landscapes, women have played an important role in our country's history. Standing on the shoulders of those who laid the groundwork, each generation of women has moved the needle of significant change in the U.S. Evidence of this change is seen in the halls of academia, business, government and many other aspects of society. Women voices and actions change the conversation and, as such, change the course of history.
We know that women have played lead roles in important chapters of our country's history. For example, the Women's Christian Temperance Union was among the most influential groups of the 19th century, campaigning for labor laws, prison reform and suffrage. Women kept our country's economy and wartime efforts going by working in factories and shipyards during World War II. Civil rights activist Rosa Parks spurred a bus boycott that led to other efforts to end segregation. Today, women continue to enrich America's story by working in every sector of our economy, serving – or campaigning to serve – at every level of government and raising our daughters to know they can aspire to be and do whatever they want.
Running for Mayor of the City of Grand Rapids – and winning with a majority vote in the primary – was an amazing experience of success. Grand Rapids is the second-largest city in Michigan, with a population approaching 200,000. This meant I had to work extremely hard, have a strategic campaign, knock on thousands of doors and raise a significant amount of money. I had an incredible campaign team and loyal supporters who walked beside me during this journey. And this path was paved by the many women who came before me – women who had the courage to step up to run for office and who served our city with integrity and distinction. I believe it is their service, their hard work and their legacy that made it possible for me to win – and help continue to prove that women are effective and successful leaders.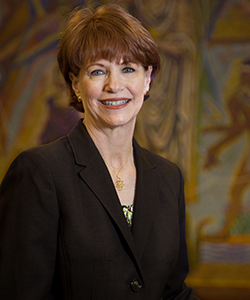 Beth Anderson,
Administrator, USA Medical Center
Women have played a vital role in the history of health care in America. Long before modern hospitals, women tended to the sick in their families and communities. They nursed soldiers on the battlefields of the Civil War. They cared for the veterans of World War I and World War II when they returned from service.
As the founder of the American Red Cross and modern nursing in America, Clara Barton enriched American history and our field of practice. Marie Curie, a legendary scientist who won the Nobel Prize twice for her discoveries, exemplified that genius knows no gender.
In the past, women were barred from medical schools. Until that ceiling was broken, many women chose nursing. Since nursing has traditionally been a female-dominated field, it has offered great leadership experiences and opportunities to women. When you see a hospital leader, you often find he or she has a nursing background, as I do. I believe in the power of nursing education, and graduate degrees as a way for us to train the next generation of leaders for our hospital and health system. That motivated me to start a scholarship for employees who want to return for their graduate education.
My nursing education and my nursing experiences have shaped how I approach my leadership role as administrator of USA Medical Center. As the region's only Level I trauma center and burn center, we are often faced with caring for the most critically ill patients. I believe that a team-based approach fosters the best medical treatment for patients, and gives the patient the best options and opportunity to adopt the most appropriate treatment plan for their individual needs. In recent years, our physicians and inter-professional leaders have spearheaded a team effort to improve our quality scores as part of the University Health System Consortium's quality initiative. We were recently awarded four stars by UHC through its annual University Health Center Quality and Accountability Study. In the latest UHC study, USA Medical Center was ranked 28 overall of 102 academic medical centers across the U.S. The new 2015 rating was a move up from previous years in the survey. We received its highest rating in safety, coming in fifth of the 102 medical centers, according to patient survey results. We ranked 11th in patient centeredness and 17th in effectiveness. It was a great accomplishment for our team, and it shows the value in working together toward a common goal. At USA Health, our mission is simple: We help people lead longer, better lives.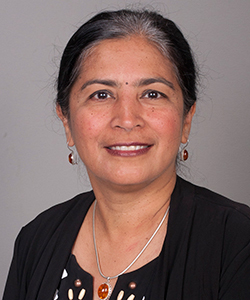 Madhuri Mulekar, Ph.D.,
Chair of the Department of Mathematics and Statistics
College of Arts and Sciences
Although women rarely receive enough credit for their contributions, those who were already here and those who arrived from abroad have helped shape America. In addition to cooking meals, looking after children, and working in the fields side-by-side with their husbands, many women went beyond what were considered typical women's duties to shape the America that we know today. Pocahontas, the daughter of a Native American chief, is the first recorded example of interracial marriage in America. Sacagawea was an integral part of the Lewis and Clark expedition that explored the territory west of the Mississippi River. She was truly an invaluable member of the expedition; even pregnancy and childbirth did not deter her from guiding them through the western territory while performing her duties as an interpreter.
For much of history, women had few rights and were often considered the property of their husbands. In 1872, Susan B. Anthony was arrested for voting—something that was illegal for women to do at the time. She later became a co-author of the 19th Amendment to the U.S. Constitution, which ensured women the right to vote, and every woman should exercise this very recently acquired right. First Lady Eleanor Roosevelt is remembered as a social reformer and a humanitarian, who championed causes of social justice worldwide. Helen Keller triumphed over an early childhood illness which left her blind and deaf. She went on to graduate with honors from Radcliffe College and became a world-famous lecturer, author, and advocate of rights for people with disabilities. Many inspirational women have worked to dispel long-held assumptions that women are less capable than men by pushing the frontiers of human capabilities and breaking into workplace roles traditionally held by men. Amelia Earhart, an American aviation pioneer, was the first female aviator to fly solo across the Atlantic Ocean. By refusing to give up her seat on a city bus to a white man in 1955 Montgomery, Ala., Rosa Parks started a long chain of civil rights protests that ultimately led to a Supreme Court ruling outlawing segregation on buses.
Despite being from a wealthy slave-owning family in South Carolina, the Grimke sisters, Sarah and Angelina, were white Southerners who became prominent leaders in the American Anti-Slavery Society. Angelina Grimke became the first American woman to address a legislative body when she gave an abolitionist speech before the Massachusetts State Legislature. I have been at the University of South Alabama for 25 years and have served as the chair of one of the largest departments in the University for the last five years. I was the first faculty member in the department of mathematics and statistics to be awarded an honorary rank of Fellow by the American Statistical Association. One major lesson that I have learned from other women who made history is to never give up. If Anne Sullivan had given up, then the world would have never known Helen Keller. If Rosa Parks had given up we might still be living in a segregated nation. From the American reformer Susan B. Anthony, we learn to fight for what we believe is right despite what others may think.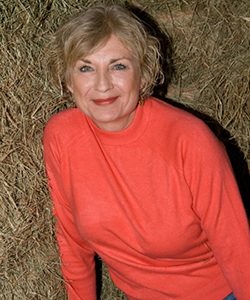 Carolyn Haines
USA Alumna, English Assistant Professor and Author
America's history is rich with women who contributed in all major fields to the development of this country. Scientists, doctors, lawyers, entertainers, Supreme Court justices, and now, a candidate for president. Conditions for women are better here than in many places of the world, but there is not equality. Not of opportunity and not of pay. But despite this, women have achieved. From the single mother who struggles to raise a family to the bank president who works to offer community loans, women often bring a different set of values to the table.
America's early development was built on the concept that men brought home the bacon and women maintained the home front. This model created one of the most successful periods of growth America enjoyed and produced the 1950s, a time when dreams seemed within reach of the average family. If a woman's dream fit that particular model. The stay-at-home mom gave structure to the family. Now most families require two incomes to survive, so women hold down a job and still provide a lot of the care for the home and children. The subsequent shift in dynamics is redefining the concept of "family." Whatever the result, women will still shoulder their responsibilities.
Publishing is a rough and tumble business. There are great ups and great downs, for almost every writer. This past year I became a USA Today bestseller. I was fortunate enough to work with a group of women who understand the power of a good story, market dynamics, and timing. Smart matters. It always matters. The only people who fail are those who quit. It's a cliche, but it's true. I look to Eudora Welty, a Mississippi writer who won the Pulitzer Prize in 1973. She achieved in publishing in a time when it was truly a man's game. She wrote her stories about a land she loved, and she lived her life well. She was and is an inspiration.
---