PASSAGE USA Students Now Eligible for Federally Funded Financial Aid
---
Posted on June 9, 2020
Lance Crawford
---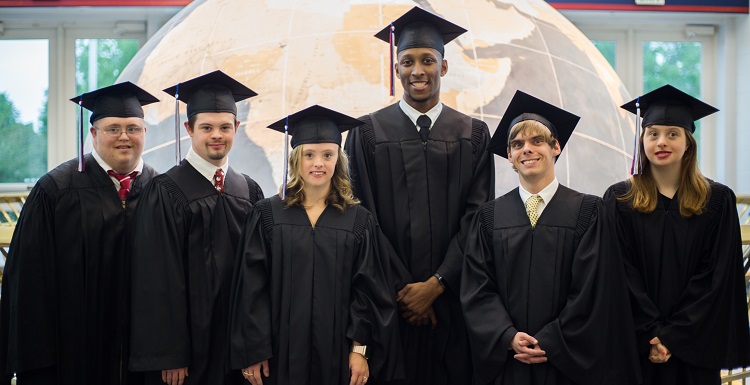 PASSAGE USA graduated its first class in 2019. The program's students are now eligible for federally funded financial aid.
---
PASSAGE USA students are now eligible for federal financial aid as the University of South Alabama has been designated a comprehensive transition and postsecondary program for the first time by the U.S. Department of Education.
Students enrolled in the program and are maintaining satisfactory academic progress may receive Federal Pell Grants, Federal Supplemental Educational Opportunity Grants and Federal Work Study programs.
"This designation now makes our program accessible to more families, who might not have otherwise have had the opportunity to attend college, said project director Dr. Abigail Baxter.
PASSAGE USA (Preparing All Students Socially and Academically for Gainful Employment) is a two-year non-degree certificate program designed for students with intellectual disabilities, who need a little extra support to be successful in our community. Initiated in 2015, students receive assistance defining their future goals, then implement an individualized Adult Education Plan targeting the necessary skills to achieve them. Peer Mentors (other USA students) act as natural supports for students on and off campus to help foster independence and learning.
PASSAGE USA has been successful helping its students experience the complete college experience and now paying for it can potentially be a much lower hurdle. "I think this gives credence to our program, as it has been reviewed nationally and approved," Baxter added.
---