Examining Baseball's Declining Attendance Problem
---
Posted on July 31, 2020
Lance Crawford
---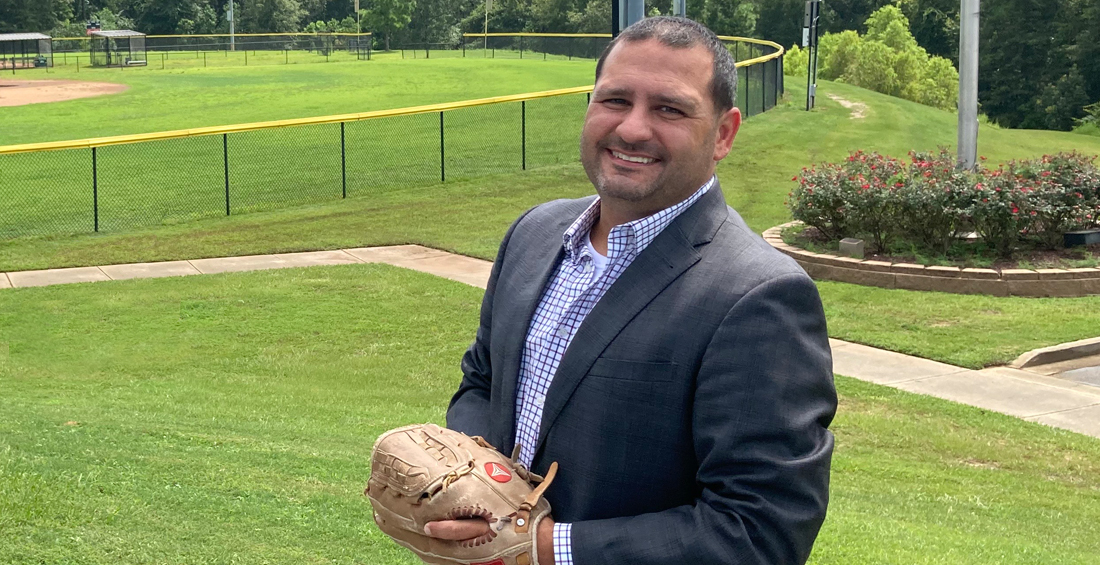 Adam Merkle and four other South Ph.D. students had their study of possible causes for MLB's declining attendance published in the Journal of Marketing Analytics.
---
The Covid-19 pandemic has caused havoc across the global sports spectrum. Many leagues and organizations are attempting to play, but without any, or at least a very limited number of fans in the stands. However, dwindling attendance has plagued major league baseball long before anyone had heard of the coronavirus.
According to industry media outlet Front Office Sports, attendance has declined in six of the last seven years. In 2019, roughly 68.5 million people attended an MLB game, representing a 14-percent decline from its high in 2007. There is no shortage of theories as to why, and recently a group of South Alabama Ph.D. students decided to take a swing at answering the question.
"We conducted this study for fun. Much of our Ph.D. coursework has been at a very high theoretical level," Adam Merkle, a Ph.D. candidate in the Mitchell College of Business, said. "Many of the co-authors are sports-minded people and we were just thinking that we could study the decline in MLB attendance to see if we could establish some potential reasons for the change."
Merkle, along with Catherine Hessick, Britton Leggett, Larry Goehrig and Kenneth O'Connor dove into mounds of publicly available statistical information, including television viewership numbers.
"Data analysis and data collection is time-consuming, so we split up the research variables and each collected pieces, then put it all together. Two of us primarily conducted and then double-checked the analysis," Merkle said.
The group found a correlation between declining game attendance and the rise in Twitter followership. Teams with the largest Twitter followings are less effective at driving game attendance, but at the same time, are more effective at driving local TV viewership via their regional sports networks.
"Building from others' research, we analyzed some variables that seem to indicate Twitter may be offering devoted fans a way to stay devoted while decreasing their rate of game attendance, yet doing very little to attract new fans," he explained. "More research would be necessary to confirm whether this phenomenon is truly occurring. Sometimes data can be noisy, but unclear."
Unclear or not, the group submitted its study to the Journal of Marketing Analytics. Their expectations were low, but after requesting some revisions, the Journal published it.
"One element of this research was about establishing a model to measure brand equity in MLB. Our model consists of marketing assets, stakeholder and financial equity," he said. "Now that a base model has been established and published, various influences can be tested against the model to see how changes in the marketplace may simultaneously affect these aspects of brand equity."
---