The Mitchell College of Business offers undergraduate majors in Accounting, Economics, Finance and Real Estate, International Business, Management, Marketing, and Supply Chain and Logistics Management. Holding both the AACSB business and separate accounting accreditations, the College also offers a Master of Business Administration, Master of Accounting, and Ph.D. in Business Administration. We emphasize experiential learning opportunities throughout the curriculum including a required internship, course assignments, and center-driven projects. The Mitchell College prides itself in ensuring that its students are more than just a number.
Or you can follow the link here - Join Zoom Meeting
---
MBA Student Spotlight: Kira Benkmann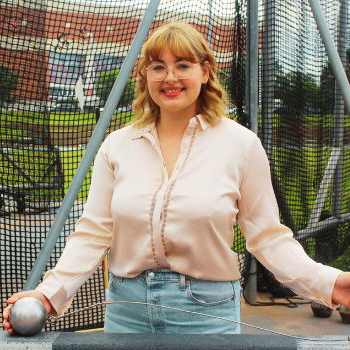 Kira Benkmann will be receiving her MBA from MCOB this summer. Originally from Mahlow, Germany, she is also a hammer thrower on the USA Track & Field Team.