By the Numbers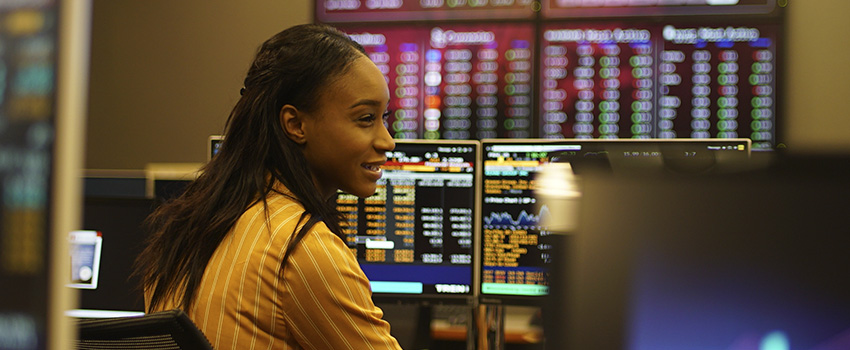 First-Year Retention Rates
First-year retention rates have increased to 78.3% (Fall 2016) from 68.1% (Fall 2012). The 15% increase in retention by the College is the result of a number of initiatives by the College and University to increase the freshmen experience.
Six-Year Graduation Rates
Six-year graduation rates have increased to 36.4% (Fall 2016) from 30.9% (Fall 2012). The 18% increase in graduation rates by the College is consistent with a University goal of a 50% graduation rate by 2024.
Scholarships Awarded
In 2017, the Mitchell College of Business awarded 92 scholarships totaling almost $500,000 to business students. The number of scholarships awarded has increased almost 20% over the past three years; the scholarship dollars awarded has increased over 25% during the same period.
Experiential Learning Opportunities
The number of undergraduate students completing experiential learning (internships, co-ops, etc.) opportunities has more than doubled over the past four years. Beginning with students enrolling in Fall 2016, all Mitchell College of Business students are required to complete an experiential learning activity as part of their degree requirements.