Ph.D. Student Honored for Study of E-Waste
---
Posted on August 4, 2020
Lance Crawford
---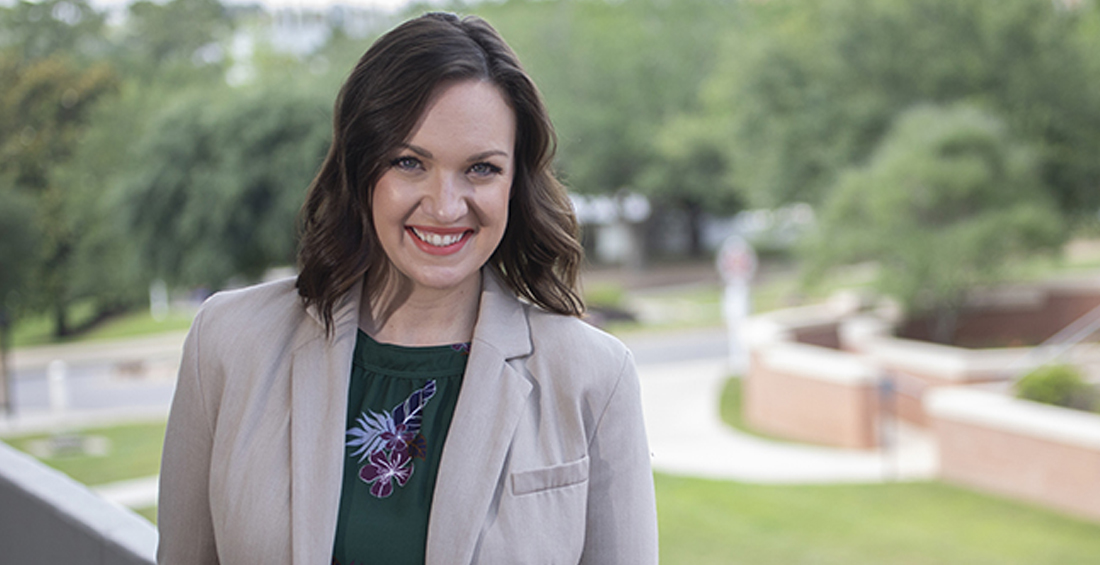 Ph.D. student, Jennifer Henderson's paper exploring the topic of electronic waste and its implications for both producers and consumers was named Best in Track by the Association of Marketing Theory and Practice.
---
It did not take Jennifer Henderson long to hit her stride. As a first year Ph.D. student in the University of South Alabama Mitchell College of Business, her paper on supply chain marketing was named best in track—or topic of research—at the Association of Marketing Theory & Practice, an international academic marketing conference that blends academic theory and real-world marketing practices.
"Having my paper accepted to the conference was an accomplishment that I was very proud of. Later finding out that the paper won an award was beyond anything I expected," Henderson said.
Her paper titled, "The Future of Electronics Consumption and the Role of the Sustainable Consumer" explores electronic waste, or e-waste and its implications for both producers and consumers of electronic devices.
"Because of the rapid rate of new product introductions and the decrease in time that we keep devices (less than 2 years on average), we are creating more electronics waste than ever before" she said. "On average, around 50 million tons of smartphones, TVs, and computers are dumped in landfills annually."
There is an effort by some tech companies, such as Apple to recycle electronics, but for that to work, consumers must first be willing to return and recycle their old devices. Then there is the cost factor, as green or sustainable products tend to carry a higher price tag.
"Because the success of these sustainability goals essentially lies in the hands of the consumers, it's vital for these firms and their marketers to understand the behaviors and purchase intentions of their customer base," she explained.
Because of the COVID-19 pandemic, the Association of Marketing Theory and Practice conference moved to a virtual format, so instead of presenting her research proposal to a room full of her academic peers, she will do so virtually.
"I will walk the attendees through the background of my research topic, and then solicit feedback for ways to improve the research design," Henderson said. "I am excited to see the various perspectives that are brought to this project."
Henderson is an instructor of information systems in LSU's Stephenson Department of Entrepreneurship and Information Systems. After finishing her Ph.D. her goal is to advance into a tenure-track professor position and continue to focus on teaching and research.
"Being in a college environment is like no other, and I am grateful to have found my passion in teaching and working with college students, she said. "I'm also thankful for the opportunities that South has given me in working towards these goals. I cannot imagine a more rewarding career for myself."
---