South Offering Advanced Certification Scholarship for Teachers
---
Posted on October 1, 2018
Joy Washington
---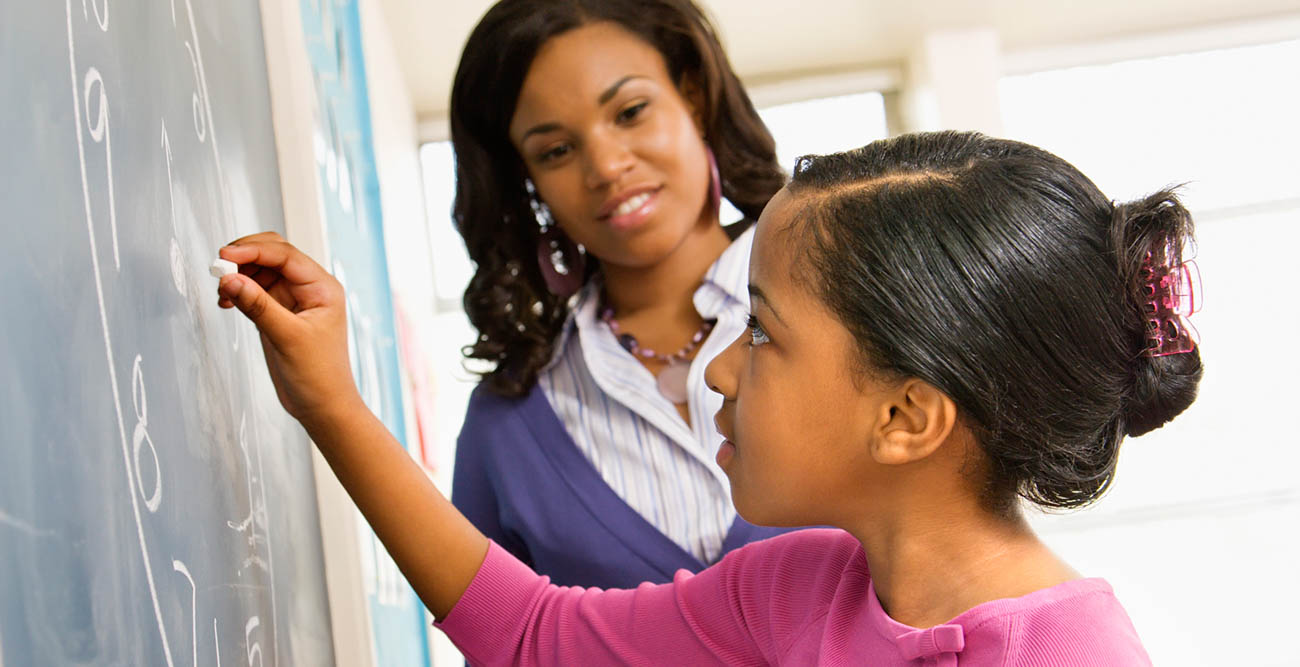 ---
For decades, the University of South Alabama has been the primary supplier of teachers for K-12 schools along the Gulf Coast. Now, a scholarship has been created specifically to encourage teachers to further enhance their skills in USA's Graduate School.
The new Educator Excellence Scholarship is being offered by South's College of Education and Professional Studies. USA's Educator Excellence Scholarship is for graduate students majoring in a teacher education program who have previously earned an Alabama Professional Educator Certificate. The amount of the scholarship each student receives depends on the number of credit hours for which the student registers. The first scholarships will be awarded for the 2019 spring and summer semesters.
"The scholarship is specifically designed for those seeking an A or AA certification," said Dr. Andrea Kent, dean of USA's College of Education and Professional Studies. "This scholarship equates to 20 percent of tuition cost each semester for six consecutive semesters. Students granted admission and eligible for the program automatically qualify and are awarded the scholarship. This also includes the students admitted to the education media and technology programs."
To be eligible for South's Educator Excellence Scholarship, interested teachers must do the following:
Meet the admission standards for teacher education that leads to certification,
Be admitted to a graduate teacher education program that leads to advanced certification,
Be in good standing with South Alabama, including academic and financial accounting, and
Receive a scholarship award letter following admission into the program.
Kent said students attending South's program will benefit from outstanding faculty and have an engaging experience.
"Our faculty members are experts in their field, and they are collaborative and engaging," Kent said. "The courses are relevant, focusing on applicable and innovative education techniques. Faculty members are always willing to meet with students to help them any way they can."
Dr. Lauren Brannan, assistant professor of leadership and teacher education, will manage the Educator Excellence Scholarship program. She said this is an exciting time for anyone who has been considering earning an advanced certification in an education field.
"Research has consistently shown that the teacher impacts children's success in education, which is the most important factor," she said. "Through this scholarship we hope to increase the number of teachers in our area with advanced degrees and ultimately impact the quality of education students receive. An advanced degree in education not only increases teachers' professional knowledge and skills, but it opens a range of career options and positively impacts their salary and retirement. We hope this scholarship will allow those teachers who otherwise would not be able to afford a graduate-level education to come back and pursue that endeavor."
About the USA College of Education and Professional Studies:
The USA College of Education is one of nine colleges and schools at the University of South Alabama and has more than 2,032 graduate and undergraduate students. The college has awarded more than 549 degrees, with 85 percent of the professionals employed by public schools, holding at least one degree or a teaching credential from the College.
For more information, about the scholarship and the application deadlines, contact the Office of Graduate Studies at (251) 380-2630 or send an email toceps@southalabama.edu.
---