Pettway to Release 'Cuban Literature in the Age of Black Insurrection: Manzano, Plácido and Afro-Latin Religion'
---
Posted on October 11, 2019
Joy Washington
---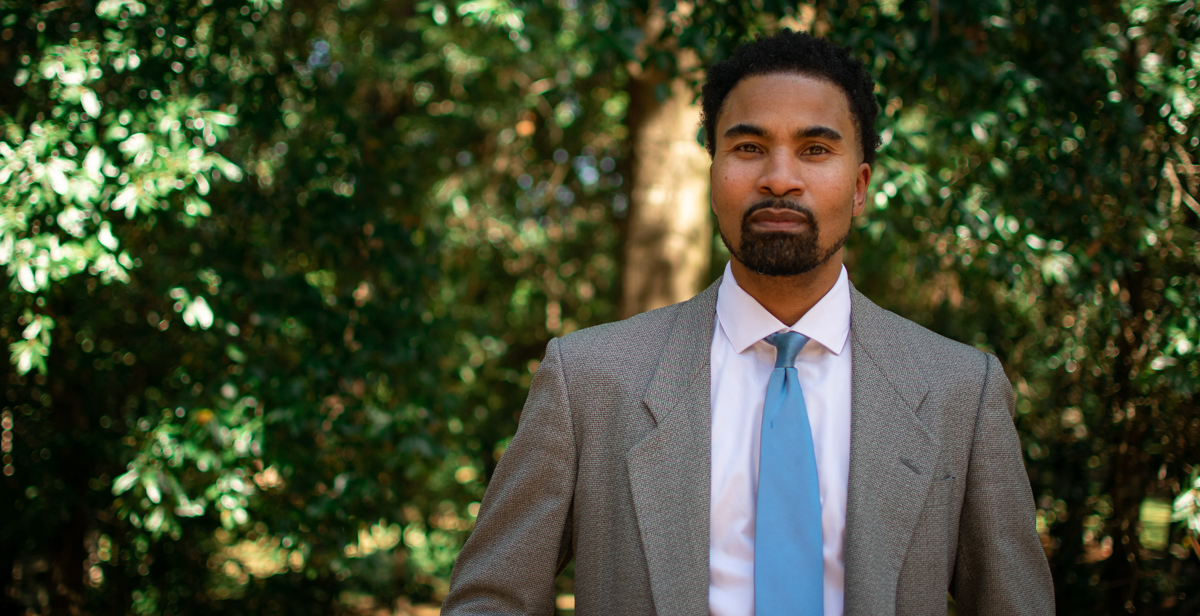 Dr. Matthew Pettway, assistant professor of Spanish, will release his book, "Cuban Literature in the Age of Black Insurrection: Manzano, Plácido and Afro-Latin Religion," on Dec. 16.
---
After eight years of research, traveling and writing, Dr. Matthew Pettway, assistant professor of Spanish at the University of South Alabama, is preparing to launch his new book which examines the memory of slavery and religion as a form of resistance in colonial Cuba.
Pettway's book, "Cuban Literature in the Age of Black Insurrection: Manzano, Plácido and Afro-Latin Religion," will be released on Dec. 16. The two authors featured in the book, Juan Francisco Manzano and Gabriel La Concepción Valdés-Plácido, are two of the most important and innovative Cuban writers of African descent.
"I basically argued that African-inspired spirituality was present in the literature of black Cuban authors of the 19th century that used coded language to support the abolitionist movement," Pettway explained. "I couldn't look at African-inspired spirituality merely as an aesthetic question. Both Manzano and Plácido found themselves at a political and personal crossroads during the time of the Spanish Empire. The government suspected that the symbolism within their literature might be subversive. So, I also looked at the historical period to see if their portrayal of African spirituality was in any way related to their abolitionist agenda."
Overall, Pettway said, his book explores how Manzano and Plácido survived extreme trauma by relying on the aesthetic and spiritual tools available to them to emancipate themselves. Manzano was born enslaved and obtained his freedom in 1836. He wrote two books of poetry, a slave narrative and a play. Plácido was born free. He wrote volumes of poetry and became one of the most notable persons of African descent in Cuba. The Spanish government arrested and detained Plácido and Manzano in 1844. Both authors were questioned for allegedly participating in a slave revolt.
"I want readers to have a clear idea that black self-emancipation was not just a part of U.S. history but, Cuban history as well. We need to see the historical parallels between the United States and Cuba."
Pettway, a native of Detroit, Mich., whose family migrated from Mobile, had a life-transforming experience when, as a graduate student, he traveled to Accra, Ghana. He has also traveled to several Cuban cities on multiple occasions compiling research for his book, which is available for pre-order on Amazon.com, Barnes and Noble.com and Indiebound.org.
"Both poets leave us with the importance of challenging a pro-slavery and white supremacist world," Pettway explained.
Pettway teaches Latin American and Caribbean literatures and Spanish language courses at USA. He earned his Ph.D. in Hispanic cultural studies at Michigan State University and his master's degree in Spanish and Latin American literatures. He has published in academic journals in Cuba and the United States, contributed to a biographical dictionary on Afro-Latin Americans, and he has two chapters in critical anthologies.
---