Gosa Family Pledges $5 Million to the Mitchell College of Business, College of Nursing
---
Posted on December 3, 2020
Lance Crawford
---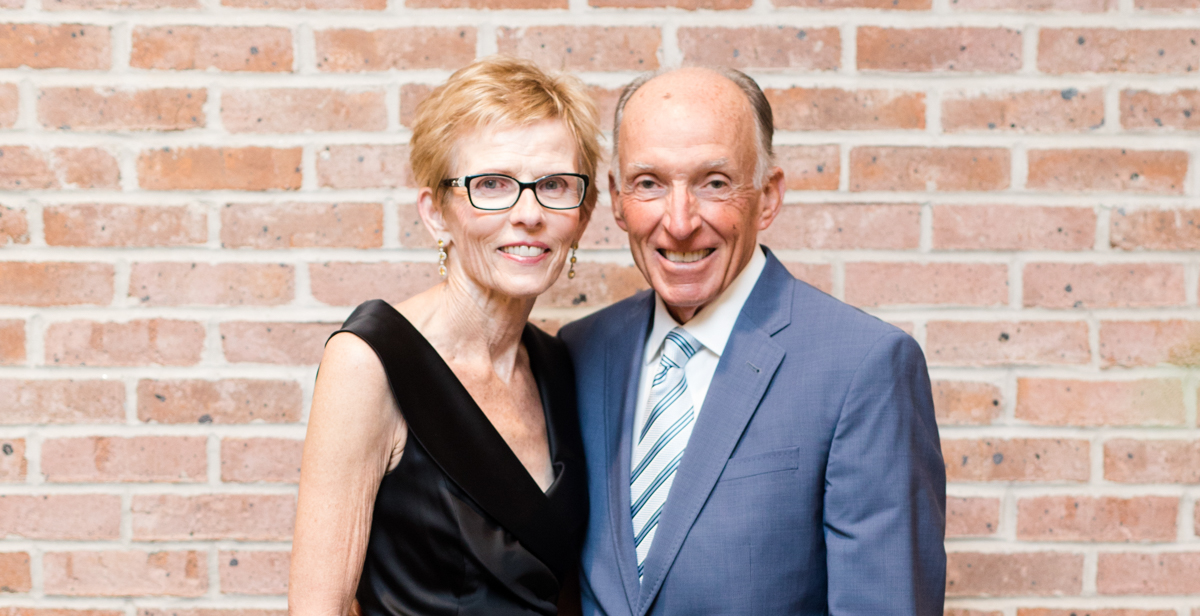 Jake and Pat Gosa pledged $5 million to the University of South Alabama. The gift will be split between the Mitchell College of Business and the College of Nursing.
---
University of South Alabama alumni Jake and Pat Gosa have pledged $5 million to the University, to be split evenly between the Mitchell College of Business and the College of Nursing. The announcement was made at the USA Board of Trustees meeting on December 3, 2020.
"The Gosas are an amazing couple who recognize how educational opportunity can change the trajectory of a student's life in positive and profound ways," said Margaret Sullivan, vice president of development and alumni relations at USA.
Jake Gosa experienced firsthand how an education can change a life. After serving as a 1st lieutenant in the U.S. Army, he enrolled at South and earned a marketing degree in 1973, becoming the first person in his extended family to finish college. He began his career in sales and marketing with various companies before joining American Woodmark, a kitchen and bath cabinet manufacturer, where he eventually rose to become CEO.
"I always felt the University prepared me well for the future," Gosa said. "They held up their end of the bargain, and I'm happy that we can give back to them."
The Gosas have been generous supporters of the University. Dr. Bob Wood, dean of the Mitchell College of Business, emphasized the impact the Gosa's donations make in the lives of students. "This transformational gift will positively impact countless business and nursing students in the years to come and allow them to complete their degrees without the overriding concern of the cost of tuition," Wood said.
Gosa met his wife, Pat, while attending South. She spent her career as a registered nurse and, together, they want to provide opportunities in the healthcare field.
"The College of Nursing is so honored and grateful to Jake and Pat Gosa for their generous gift to ensure more South Alabama graduates are working in nursing practice to provide comprehensive healthcare to patients," said Dr. Heather Hall, dean of the College of Nursing.
Gosa hopes that current USA students will become supporters of the University in the future. "You're going to restart your life after graduation," Gosa said. "You can create any life you would like; you just need a plan. I encourage you to look back at what the University of South Alabama meant to you, and remember your roots."
---