South Building Digital History Lab
---
Posted on December 17, 2020
Lance Crawford
---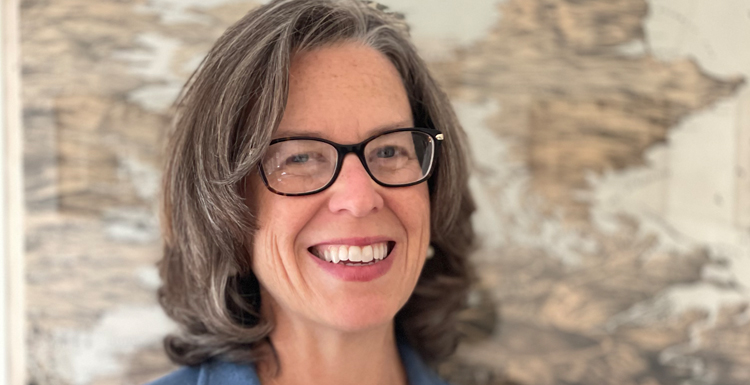 Dr. Mara Kozelsky, professor of history, is leading the effort to develop a digital history lab planned for a fall 2021 opening.
---
Two years ago, the University of South Alabama received a $467,419 grant from the U.S. Department of Education International Studies and Foreign Language Program to expand existing programs in international studies and modern and classical languages and literature.
That grant continues to pay dividends as it funds several different initiatives, including about $20,000 in seed money to build a digital history lab.
"A digital lab is crucial for so many reasons. Whether our students take jobs in museums and education, or related fields like law, history majors need a digital skill set to compete in the modern workforce," said Dr. Mara Kozelsky, professor of history. "Further, we know that consumers increasingly demand historical information on-line. A digital lab will allow us to train our students to become leaders in the next era of the information age."
Kozelsky added that the COVID-19 pandemic exposed the need to invest in digital resources.
"When classes went on-line last March and this fall due to COVID, we learned that many of our students did not have computers," she said. "Many only had tablets or their cellphones to complete highly complex assignments."
According to the National Center for Educational Statistics, eighteen percent of Alabama households do not have computers and thirty-one percent do not have internet access.
"There will always be a need for university investment in digital labs and computer labs," Kozelsky said. "Even if the state makes gains in expanding internet access and equipping students with computers, technology will continuously evolve beyond our students' ability to afford."
The digital lab is expected to be ready for the fall 2021 semester. Initially it is believed the grant will be enough to fund room renovations and between 10-12 computer stations. Donations will help fill gaps the grant cannot cover as well future expansion. It also has the potential to benefit the entire student body since all students must take a history course before graduation.
"The lab will also be available to other departments for scheduling digital humanities classes. Our goal is to make it of widest possible benefit," Kozelsky said.
---