Cyber Security Pioneer Bill Cheswick to Speak at USA's School of Computing
---
Posted on January 14, 2014
Alice Jackson
---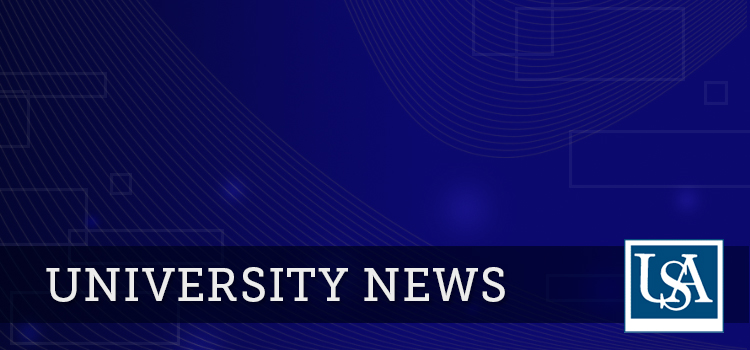 ---
Bill Cheswick, an early innovator and recognized expert in Internet security, will speak on Jan. 15, 2:30-4 p.m., at the University of South Alabama's School of Computing.
The public is invited to the Lecture and Network Forum on Information Assurance for Computing Professionals, which will be held in Room 2119 of Shelby Hall, 150 Jaguar Dr., on the main campus. The lecture is sponsored by the School of Computing's Center for Forensics, Information Technology and Assurance.
Cheswick, who is known for his work in firewalls, proxies and Internet mapping, will speak on "Security: I Think We Can Win."
Cheswick, who co-authored the first complete book on firewalls, "Firewalls and Internet Security: Repelling the Wily Hacker," has worked at Bell Laboratories, Lumeta Corp. and the AT&T Shannon Lab. He is a graduate and former employee of Lehigh University as well as a variety of other universities doing system management, software development, communications design and installation and PC evaluations. He also worked for the Naval Air Development Center in system software and communications. At the American Newspaper Publishers Association/Research Institute, he shared his first patent for a hardware-based spelling checker. In 1999, Cheswick began the Internet Mapping Project with Hal Burch. This work became the core technology of Bell Labs spin-off, the Lumeta Corp. He holds more than a dozen patents.
Cheswick is a popular public speaker and has given keynote presentations in more than 20 countries. He also is working on several projects, including some with students at the University of Pennsylvania where he is a visiting scholar.
For more information, visit https://www.southalabama.edu/soc, or call the School of Computing at (251) 460-7562.
---