USA VP for Research and Economic Development Named Recipient of First Catalyst Award
---
Posted on January 30, 2015 by Alice Jackson
Alice Jackson
---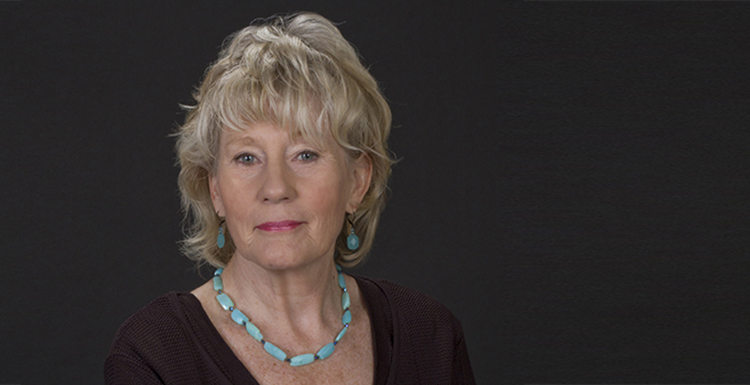 Lynne Chronister, USA vice president for research and economic development, is the recipient of this year's Catalyst Award.
---
Lynne Chronister, USA vice president for research and economic development, has been named recipient of the Mobile Area Chamber of Commerce's first Catalyst Award for her economic development initiatives and leadership.
Chairman of the Board Michael Chambers made the announcement during the chamber's 178th Annual Meeting on Tuesday. The award is given at the chair's discretion to a person who has "stepped up, to lead, to manage, to make things happen."
He praised Chronister for her teamwork with the chamber, which led to southwest Alabama's designation as a Manufacturing Community, one of 12 in the nation, by the U.S. Department of Commerce. The designation gives the area preference to $1.3 billion in federal funding to accelerate recovery of manufacturing through long-term economic development strategies that attract and expand private investment in manufacturing while increasing international trade and exports. She is also instrumental in establishing Innovate Mobile, which aims to support innovation and entrepreneurship through education, talent identification, a science and technology park and financial network development.
"Lynne is a catalyst. Without her, and the team she assembled in these efforts, we may have simply had a few good ideas. She was, in short, an agent of change for our city," Chambers said.
At USA, Chronister oversees research growth across the institution, including interdisciplinary research efforts, resource development and orchestration of all phases of research administration. Since assuming the job in 2012, Chronister has worked to connect USA and the community's research and economic development efforts. In addition to creating new knowledge through basic and applied research, USA's research program represents a major industry for the region, pumping more than $60 million per year into the economy.
"We in Mobile are so fortunate to have the leadership we have," Chronister said. "The cooperation between the area's business, industry and non-governmental entities, as well as the city, county, and the Mobile Area Chamber, is unusually cooperative, and that leads to success."
USA President Tony Waldrop said that Chronister personifies the University's commitment to engagement with the community to achieve mutual goals.
"Lynne serves as an outstanding example of how the University working with community organizations and businesses leads to successes beneficial for University faculty, staff, students and the community as a whole," Waldrop said.
Chronister formerly served as assistant vice provost for research and director of sponsored programs at the University of Washington. She previously worked at USA, serving as associate director of sponsored programs from 1988 to 1992 and earned her master's degree in public administration from the University. She holds a bachelor of arts in psychology from the University of Vermont.
---