USA Announces Dean for the College of Education
---
Posted on December 17, 2015
Joy Washington
---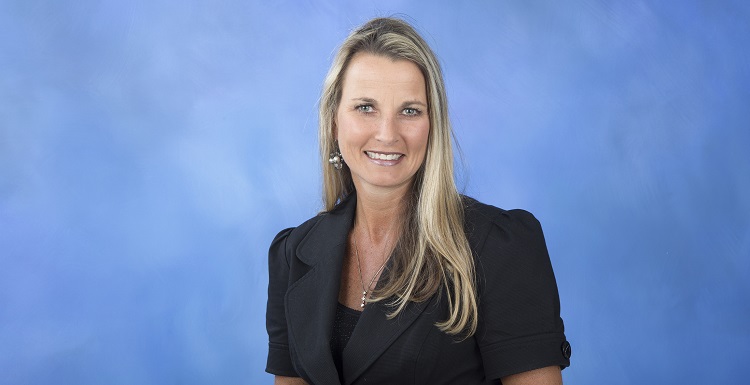 Dr. Andrea M. Kent has served as interim dean since August and has been a member of the faculty of the college for the past 11 years.
---
Dr. Andrea M. Kent has been named dean of the College of Education at the University of South Alabama.
Kent was selected to lead the college following a national search, according to Dr. G. David Johnson, provost and senior vice president for academic affairs. She has served as interim dean since August and has been a member of the faculty of the college for the past 11 years.
"I am pleased to make this announcement," Johnson said. "The University community is excited about Dr. Kent's appointment as dean and is anticipating a bright future for the college. She will assume her new role as dean on January 1, 2016."
During Kent's time at USA, she has been an active leader in program development, recruitment and retention efforts. She is passionate about the students while also confident in their abilities to achieve their goals.
Kent has been instrumental in securing nearly $7 million in external funding received by the College of Education this year, and the college is positioned to see this amount increase in the near future. She has also fostered significant development opportunities that will enhance the mission of the college and University.
As a Mobile native, Kent has a keen interest and a personal investment in the success of K-12 and post-secondary education in the Mobile community.
"The USA College of Education has an excellent track record for preparing teachers and supporting local schools through research and outreach," Kent said. "I have a strong commitment to continue cultivating positive relationships with our partner school systems and on developing collaborative opportunities for our teacher preparation programs and the education of K-12 students."
Kent has served the college as director of field services, state teacher certification officer, interim director of graduate studies and associate dean. During her time at South Alabama, she has promoted high academic standards and advanced opportunities for professional mentorship.
Under Kent's direction, a new student organization, Future Educators in Action, was developed. This organization is active in mentoring new education majors and also in providing service to the community. Kent has also worked to enhance the quality of graduate education. These efforts have helped to ensure post-baccalaureate programs meet the University's highest internal instructional standards and, when applicable, external accreditation standards.
Kent earned her Ph.D. in instructional design and development and her master's degree in early childhood education from USA, and her bachelor's degree in early childhood and elementary education from the University of Mobile.
USA's College of Education currently enrolls an estimated 1,670 undergraduate and graduate students. For more information about the college, visit www.southalabama.edu/colleges/ceps/.
---